Report: 'QAnon Shaman' released early from prison, moved to halfway house in Phoenix area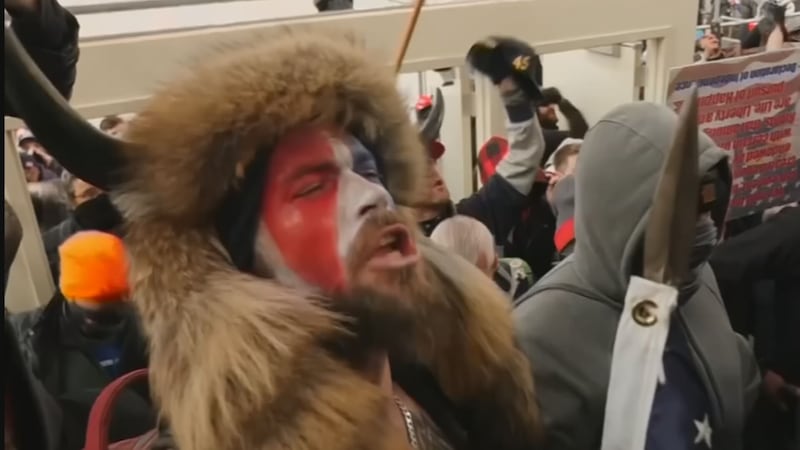 Published: Mar. 30, 2023 at 9:02 AM MST
PHOENIX (3TV/CBS 5) -- CBS News has learned that Jacob Chansley, the man known as the "QAnon Shaman" has been transferred to an Arizona halfway house.
CBS News Congressional Correspondent Scott MacFarlane reports that Chansley was moved from federal prison to the Phoenix area with a projected release date of May 25. Chansley had pleaded guilty to obstructing the Electoral College proceedings and was sentenced to 41 months in prison back in November.
"Recent changes have been made regarding First Step Act assessments such that the 28-day assessment will count as the first, and that an inmate will be able to earn 15 days after two assessments rather than three," a Federal Bureau of Prisons spokesperson told the outlet. "These additional time credits were calculated during the last scheduled application rollout in March 2023. therefore, these changes will allow inmates to earn the extra 5 days of time credit for every 30-day period."
In total, over 950 people were charged over their alleged involvement in the Jan. 6 attack, with 15 having connections to Arizona.
Arizona's Family is working on learning more. Check back for details.
Copyright 2023 KTVK/KPHO. All rights reserved.