'Vasectomy season' is underway
Young, single, and childless men are seeking the surgery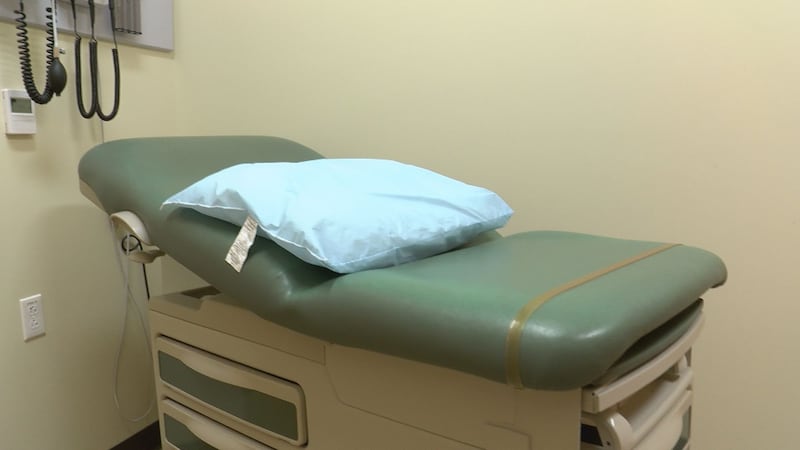 Published: Mar. 15, 2023 at 7:08 PM MST
TUCSON, Ariz. (13 News) - March Madness isn't just about basketball, it's also known as vasectomy season.
A vasectomy is a form of birth control for men. Many doctors report an uptick in men choosing to schedule their procedures and recuperation around the NCAA tournament, which started Tuesday.
Middle-aged fathers make up the bulk of men who get vasectomies, but that might change.
Tim Roddy, a urologist at Banner University Medical Center, is seeing a shift in who's requesting the surgery. He performs up to 15 vasectomies a month in Tucson. It's a 30-minute outpatient surgery that cuts the tubes that carry sperm. In recent years, he says patients are getting younger.
"Younger men, single men who have not had any kids are coming to me wanting to get a vasectomy," said Dr.Roddy.
29-year-old Mike Pridgen, a writer and comedian, posted a video to TikTok showing Pridgen's face as a doctor off-camera performed the procedure last March. Pridgen wasn't seen by or treated by Dr. Roddy.
"I knew I'd be awake for the whole thing. I just kind of wanted to show other people it wasn't that bad," said Pridgen. "That video, as well as others that I made around it, I think I have 20 million views all combined. The reaction has been almost nothing but positive."
Pridgen said he began seeing multiple doctors at the age of 17 until one gave him the surgery because he was young and childless.
"This began a 10-year battle with a whole bunch of different doctors to try to get this done. My opinion never changed, never wavered. The only way it ever changed was I found more reasons not to have children," said Pridgen.
"They're very thoughtful. They've thought this through. And for whatever reason, economics they don't want to be a parent," said doctor Roddy. "If they do want to be a parent they want to adopt. And it just becomes a very personal decision. I don't try to talk them out of it."
Doctor Roddy says the social stigma surrounding the procedure is fading, and men of all ages are seeking it.
"We knew we were done having kids," said Nate Tenney a father of two from Marana.
Tenney had a vasectomy in January, allowing him and his wife to be more spontaneous.
"We discussed it. It was a fairly easy conversation honestly. When we looked at the options it was kind of a no brainer for us," said Tenney.
Back at Banner University Medical Center, vasectomy season is underway.
"Superbowl, March Madness, Masters golf tournament. Guy wants to kick back for the weekend. Just lay back on the couch, be waited on hand and foot. Yeah, it's always been that way," said doctor Roddy.
Dr. Roddy says insurance typically covers the cost of a vasectomy. Due to increased requests for the procedure, Planned Parenthood Arizona is now offering vasectomies at the Southern Arizona Regional Health Center in Tucson.
Copyright 2023 13 News. All rights reserved.