Police: Chandler man bought gun just days before shooting, killing wife in front of their kids
Published: Mar. 14, 2023 at 8:18 PM MST
|
Updated: Mar. 16, 2023 at 12:18 AM MST
CHANDLER, AZ (3TV/CBS 5) — Chandler police say they have arrested a man believed to have shot his wife to death with his four children present at an apartment complex on Tuesday afternoon.
Officers initially reported around 12:45 p.m. after a call about a domestic violence-related shooting was reported at the complex near Dobson and Frye roads. Police say that the suspect, now identified as 38-year-old Mohammad Alkurdi, had shot his wife to death inside the apartment and left her inside a master bedroom closet.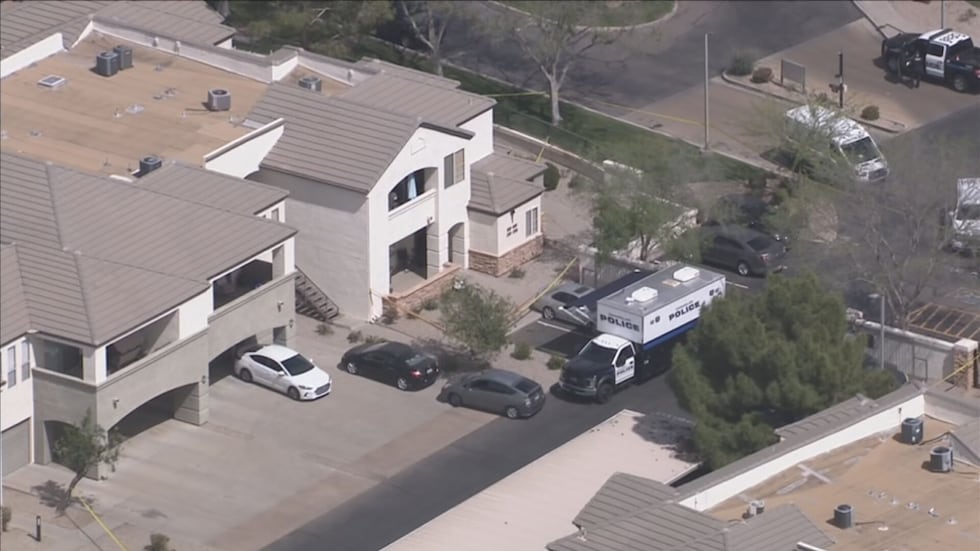 According to arresting documents, a neighbor first called 911 after Alkurdi reportedly told the neighbor, "I shot her," referring to his wife as he was leaving the apartment and walking toward the office. One of the children told the neighbor that his father had shot his mom. Officers arrived a short time later, with Alkurdi still armed with all of his children, under the age of nine, by his side. Detectives later learned that all of the kids were inside the apartment at the time of the alleged murder. A gun was recovered from the scene, and police say at least two shots were fired.
Police haven't identified the woman at this time, as notification is pending to loved ones in other countries.
Arresting documents also state that Alkurdi had a history of domestic violence. In at least one instance, the woman had been threatened with a knife. Court documents say that Alkurdi purchased a gun on Sunday and then bullets Tuesday, the day of the incident. Alkurdi has since been booked on first-degree homicide. Chandler Police are now looking at whether to recommend child endangerment charges.
Copyright 2023 KTVK/KPHO. All rights reserved.