Woman found dead inside car at Las Vegas' Harry Reid airport after 23 days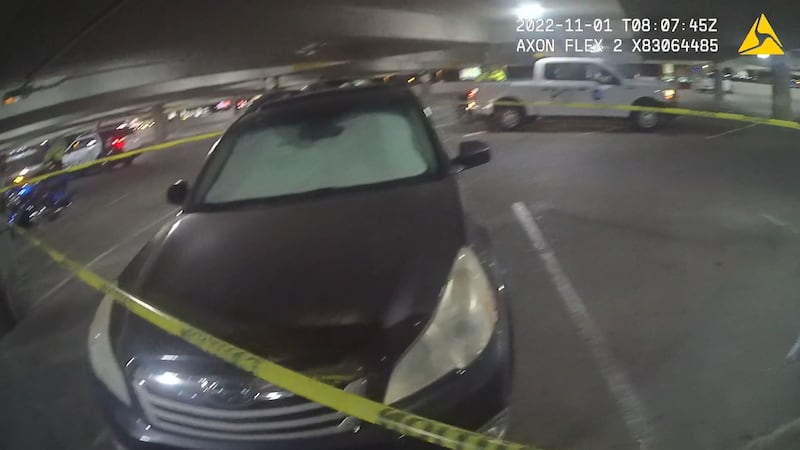 Published: Mar. 14, 2023 at 4:24 PM MST
LAS VEGAS, Nev. (FOX5) - The body of a woman who possibly died by suicide was found inside a car at Harry Reid Airport 23 days after she parked there, according to authorities.
The 65-year-old woman was found on Nov. 1, 2022 after a Las Vegas Metropolitan Police Department officer responded to a call at Terminal 1 for a reported suspicious vehicle.
The car had been parked at the terminal garage since Oct. 8, 2022, according to the parking logs.
"[The woman] was found inside the vehicle with a foul odor coming from the inside," the report reads. An employee at the airport noticed the woman was laying in the backseat of the car with a note - what was on the note was redacted in the report.
A Washington State ID was found on the deceased and "additional notes were found advising (redacted) was homeless and had recently released her dog to an animal shelter. It is unknown the exact date of her death but on the note she wrote (redacted)."
The coroner suspected the cause of death to be a possible suicide but the manner was unknown, the report stated. Open pill bottles with the woman's name on them were found inside the car.
FOX5 has reached out to Harry Reid Airport on their parking and security policies.
The 24/7 national suicide hotline can be reached by calling 988.
Copyright 2023 KVVU. All rights reserved.