2-year-old boy dead after drowning in Scottsdale backyard pool
Published: Mar. 13, 2023 at 1:17 PM MST
|
Updated: Mar. 13, 2023 at 1:22 PM MST
SCOTTSDALE, AZ (3TV/CBS 5) - A 2-year-old boy has died after drowning in a Scottsdale home's backyard pool. Scottsdale Fire officials said they responded to reports of a call reporting a "baby not breathing" around 11:30 a.m. at a home near Scottsdale and Thomas Roads. When officials responded to the scene, they took the child to a hospital, where he later died.
Scottsdale police confirmed the home is a neighbor's short-term vacation rental that was vacant at the time of the drowning. Police say the child's grandmother was watching him at the time. No further details have been released.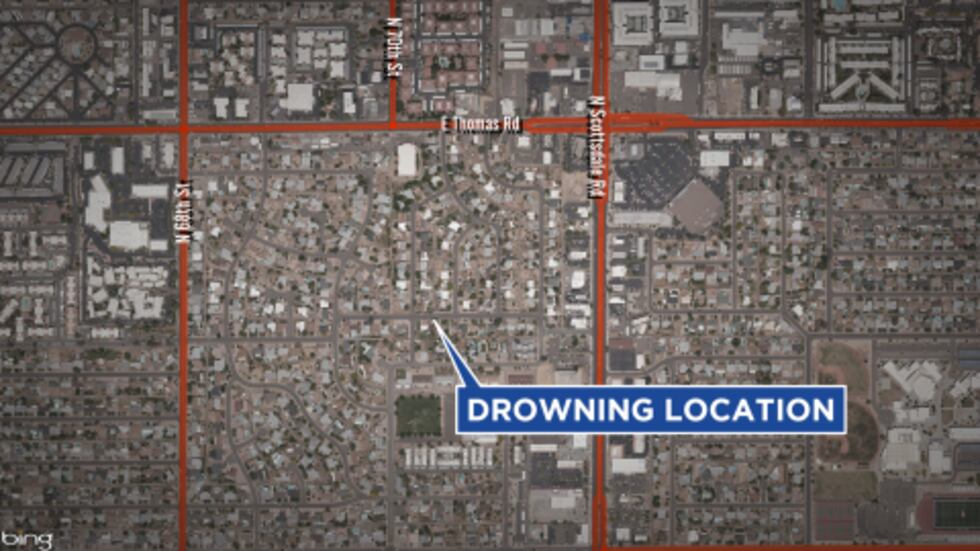 Arizona's Family spoke with the man Scottsdale Fire confirmed called 911 and performed CPR on the child. "It breaks me down," said Alex Ventura.
Ventura said he was walking to work Monday morning when he heard a woman yelling for help. He said he took out his phone and called 911. "I followed her behind, and I see this little kid on the ground, and then I see foam out of his mouth, and he's all wet. So I knew right away just to do CPR," said Ventura.
He kept trying to save the boy's life until help arrived. "I started kind of almost crying and saying like 'No, like wake me up or something. This is just crazy," said Ventura.
It's a tragedy the Scottsdale Fire Dept. said happens too often. "You really have to have constant supervision on your children around the pool. And don't rely on barriers. Don't rely on the fences. Don't rely on the gates," said Capt. Dave Folio.
He said constant supervision is key to preventing these tragedies. Ventura is urging families to follow Folio's advice. "Be careful with your babies. Be careful with your kids," said Ventura.
Copyright 2023 KTVK/KPHO. All rights reserved.