Gov. Katie Hobbs finalizes Arizona's bipartisan elections task force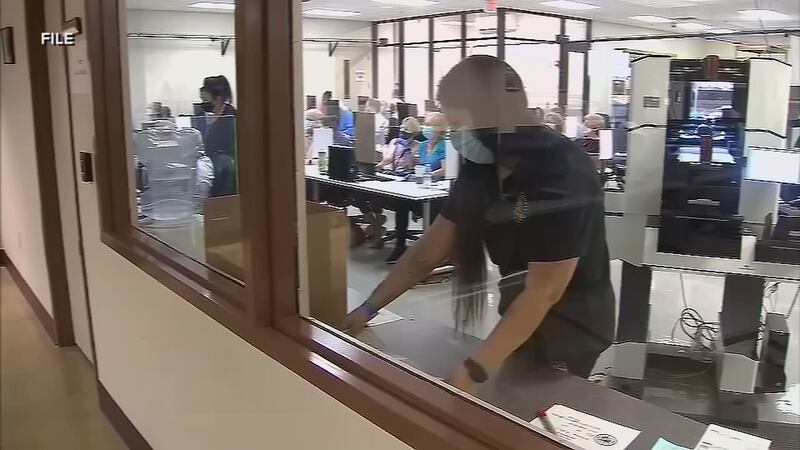 Published: Mar. 8, 2023 at 12:18 PM MST
PHOENIX (3TV/CBS 5) — Governor Katie Hobbs announced Wednesday morning who she's chosen to be the members of her bipartisan elections task force. Members consist of experienced election officials and experts across Arizona's elections community, including Arizona Secretary of State Adrian Fontes, former Maricopa County Recorder Helen Purcell, Pima County Recorder Gabriella Cázares-Kelly, Yavapai County Recorder Michelle Burchill, and more. A full list can be seen below.
The group will assess current election laws, analyze how they are carried out, and then will recommend improvements. "Arizona's voters deserve an election system that is free, fair, and secure," Gov. Hobbs said. "I look forward to the task force's recommendations and will continue working toward meaningful election reform that will improve the democratic process for voters and election administrators in Arizona."
On Jan. 6, Hobbs signed her third executive order establishing the bipartisan elections task force. The order required the task force to have a "diverse representation of political party affiliations and geographic presence," and a deadline of Nov. 1, 2023, for the final report with recommendations to be submitted.
"I am looking forward to serving on the Governor's Bipartisan Elections Task Force," Purcell said. "I believe there are endless possibilities for improving an election system that has served us well in the past and will do so in the future."
The full list of members:
Adrian Fontes, Arizona Secretary of State

Ken Bennett, State Senator District 1

Laura Terech, State Representative District 4

Gabriella Cázares-Kelly, Pima County Recorder

Michelle Burchill, Yavapai County Recorder

Helen Purcell, Former Maricopa County Recorder

Scott Jarrett, Maricopa County Elections Director

Alma Schultz, Santa Cruz County Elections Director

Ben Lane, City of Scottsdale City Clerk

Michael Moore, Maricopa Recorder's Office, Information Security Officer

Ken Matta, Election Security Expert

Patty Ferguson-Bohnee, Attorney and Director of the Sandra Day O'Connor College of Law Indian Legal Clinic

Alex Gulotta, All Voting is Local, Arizona State Director

Don Henninger, The Carter Center, Representative

Renaldo Fowler, Arizona Center for Disability Law, Senior Staff Advocate

Christina Estes-Werther, Former Arizona Elections Director and Attorney

Brad Nelson, Former Pima County Elections Director
Copyright 2023 KTVK/KPHO. All rights reserved.