Docs: Convicted felon shot, killed man after argument at east Phoenix 7-Eleven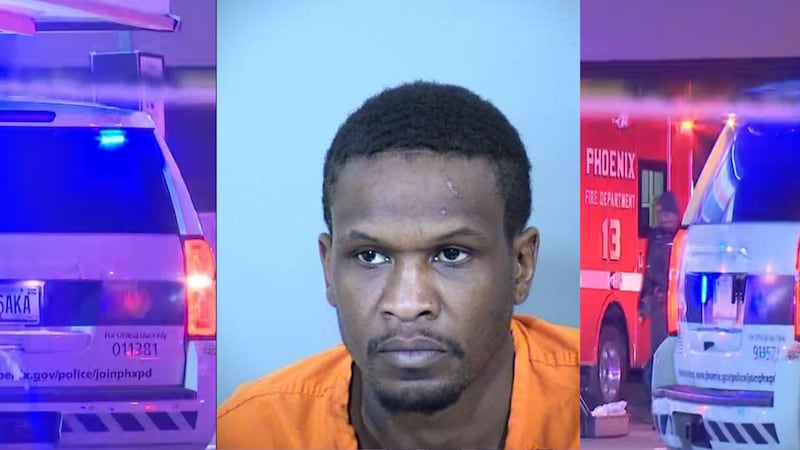 Published: Mar. 6, 2023 at 12:41 PM MST
PHOENIX (3TV/CBS 5) -- Court paperwork says a convicted felon fired several rounds outside an east Phoenix convenience store, ultimately striking and killing a man and injuring another.
According to documents obtained by Arizona's Family, 38-year-old Devalon Brooks Johnson fired his gun after an apparent argument outside the 7-Eleven near 48th Street and McDowell on Mar. 2. Officers arrived at the scene to find 27-year-old Kevin Turner, bleeding on the ground. A second victim was found with two gunshots, one to his left arm and another to his left leg.
Police say they were able to use surveillance video to pinpoint the crime to Johnson who reportedly wore the same clothes. Detectives also found shell casings from a pistol that matched up with the crime scene. During an interview with police, Jackson admitted to arguing with the two men before he started following them, but that he could not remember what happened afterward.
Details on what prompted the argument nor the exact relationship between Jackson and the two victims weren't revealed in the arrest documents. Investigators found that Jackson had an outstanding warrant and was a convicted felon who had been sentenced in Arizona in 2007. Jackson now faces first-degree murder, aggravated assault with a deadly weapon, and possession of a weapon by a prohibited person.
Copyright 2023 KTVK/KPHO. All rights reserved.