Phoenix-area January home sales at lowest levels since 2008, prices expected to increase this month
While the median sales price was down in January, prices are forecasted to increase in February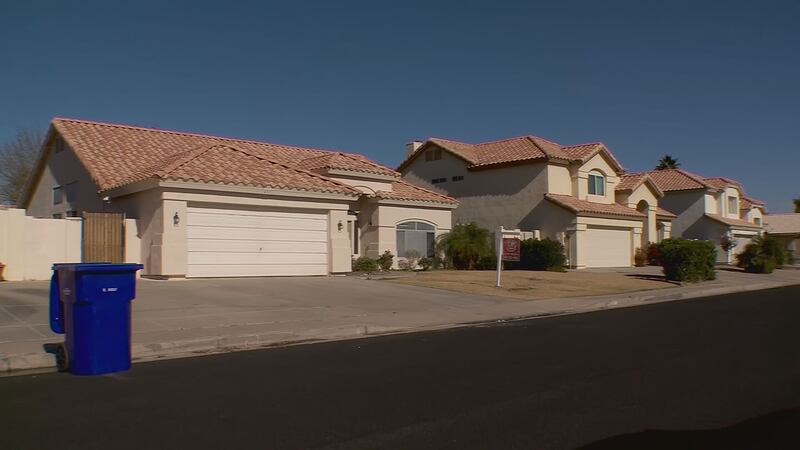 Published: Feb. 27, 2023 at 8:09 AM MST
PHOENIX (3TV/CBS 5) -- Arizona's housing market is off to a slow start this year according to new MLS data showing the Phoenix area had its slowest January for home sales in 15 years.
According to the report, "with mortgage rates hovering around 7% from mid-October through mid-November, January's extremely low sales volume came as no surprise."
The ARMLS monthly report for January shows monthly sales are down 37% compared to January 2022 but prices are expected to increase in February. According to the data, an "increase is forecasted in February for both average sale prices and median sale prices."
"Although we don't have a crystal ball most of us are considering and figuring that prices are going to increase this year, looking at supply and demand, looking at what we think the market dynamics is going to be. We can probably expect a three, four, five or six-percent increase in values over the year, maybe a little more, maybe a little less," Valley realtor Trevor Halpern said.
The average home is now on the market for 80 days, according to January MLS data. That's more than double the 37-day average the previous January. According to the Cromford Report, most of the Phoenix area is in a seller's market but it's different than before.
"In this marketplace, when we say seller's market, it's barely a seller's market. So it's not like it felt like it did in 2020 through 2022. It's a soft seller's market," Halpern said.
Not every community is in a seller's market, the Cromford Report says Surprise, Goodyear, Queen Creek, Maricopa, and Buckeye are all in a buyer's market.
If you're hoping to buy this year, Halpern says you have room to negotiate.
"According to the Cromford Report, 51% of transactions involve seller concessions meaning sellers giving the buyer some sort of credit at closing. So as a buyer in this marketplace, you still have the ability to go in and negotiate, you still have the ability to try to get a percentage off of list price." Halpern added.
For those hoping to sell this Spring, Halpern tells Arizona's Family you need to price your home well.
"It has to look good, it has to smell good. It has to emote for a buyer, they have to walk in and want to buy your place and then expect there to be some negotiations, expect there to be some give and take and expect that you're not going to get probably your list price," he added.
Copyright 2023 KTVK/KPHO. All rights reserved.