Banana Boat expands recall of sunscreen sprays for cancer risk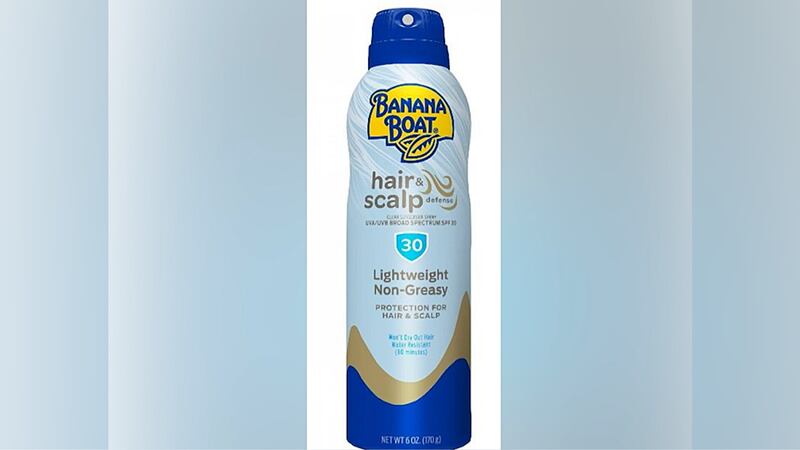 Published: Feb. 2, 2023 at 1:12 PM MST
(Gray News) - The maker of Banana Boat sunscreen is expanding its recall for certain products due to the presence of a cancer-causing chemical.
According to Edgewell Personal Care Co., benzene was detected in internal reviews of Banana Boat Hair and Scalp Spray SPF 30.
Last year, three batches of the spray were included in a recall, with lot codes 20016AF, 20084BF and 21139AF.
In January, the company added another batch of the spray to the recall with lot code 20301CF, as reported by the Food and Drug Administration.
According to the recall, some samples of the product also contained trace levels of benzene.
Edgewell said benzene is not an ingredient in any Banana Boat products, but a review showed that unexpected levels of the chemical came from the propellant that sprays the product out of the can.
Benzene is classified as a human carcinogen, as stated in the recall. Exposure to benzene can occur by inhalation and through the skin. It potentially can result in cancers and blood disorders which can be life-threatening.
The company said it has directed retailers to remove the spray from their shelves. It's also offering to reimburse customers who bought the products which were distributed nationwide.
Consumers with questions regarding the recall may contact Edgewell Personal Care at 1-888-686-3988 or check online for more information.
Copyright 2023 Gray Media Group, Inc. All rights reserved.