Buckeye woman one of three killed in Los Angeles neighborhood shooting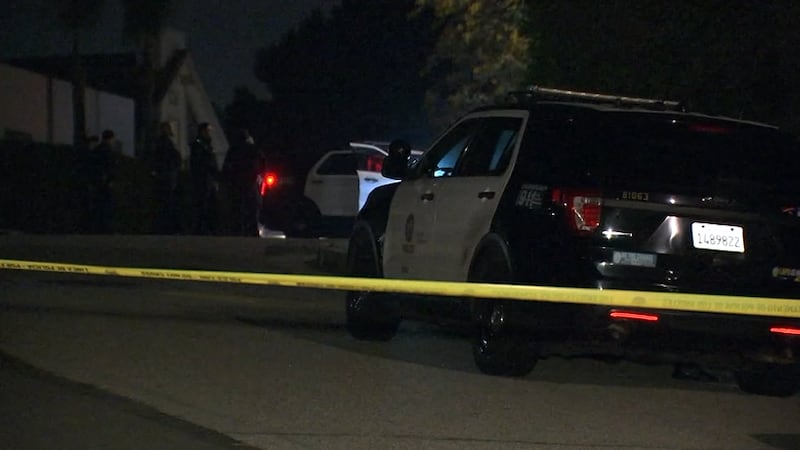 Published: Jan. 29, 2023 at 1:28 PM MST
|
Updated: Jan. 29, 2023 at 1:30 PM MST
LOS ANGELES (AP & CBS News) — Three people were killed and four others wounded in a shooting at a multimillion-dollar short-term rental home in an upscale Los Angeles neighborhood early Saturday, police said.
Destiny Sims was a 26-year-old resident of Buckeye, Arizona. Iyana Hutton was a 33-year-old resident of Chicago and 29-year-old Nenah Davis was from Boiling Brook Illinois, according to the coroner's office. The shooting occurred about 2:30 a.m. in the Beverly Crest neighborhood. Sgt. Frank Preciado of the Los Angeles Police Department said earlier Saturday that the three people killed were inside a vehicle.
Two of the four victims were taken in private vehicles to area hospitals and two others were transported by ambulance, police spokesperson Sgt. Bruce Borihanh said. Two were in critical condition and two were in stable condition. "We're still interviewing additional occupants as well as witnesses and neighbors, to try to piece together exactly what happened here," said LAPD's Bruce Borihanh.
The mid-century home is in Beverly Crest, a quiet neighborhood nestled in the Santa Monica Mountains where houses are large and expensive. The property, estimated at $3 million, is on a cul-de-sac and described in online real estate platforms as modern and private with a pool and outdoor shower.
LAPD Officer Jader Chaves said the department did not know if the house had a history of noise or other party-related complaints. The early Saturday morning shooting comes on top a massacre at a dance hall in a Los Angeles suburb last week that left 11 dead and nine wounded and shootings at two Half Moon Bay farms that left seven dead and one wounded.
The killings have dealt a blow to the state, which has some of the nation's toughest firearm laws and lowest rates of gun deaths. For the third straight year, the U.S. in 2022 recorded over 600 mass shootings in which at least four people were killed or injured, according to the Gun Violence Archive.
Copyright 2023 The Associated Press. All rights reserved.