Man facing child sex abuse charges involving multiple victims, Maricopa Co. deputies say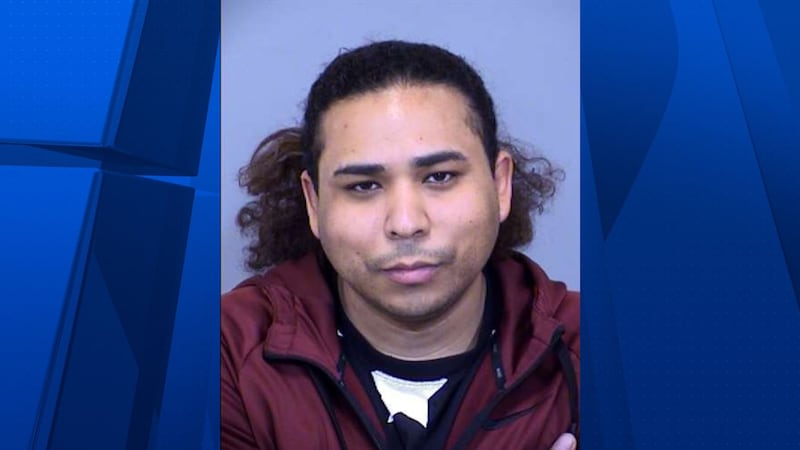 Published: Jan. 25, 2023 at 11:41 AM MST
PHOENIX (3TV/CBS 5) -- The Maricopa County Sheriff's Office says a man is facing nearly a dozen counts of sexual assault and sexual abuse of a minor after a monthslong investigation, which involves multiple victims.
According to the sheriff's office, Special Victims Unit detectives started their investigation in December, a few months after a victim reported being sexually assaulted by a man named "Jessie Rodriguez" in 2020. Due to a medical matter, detectives say they could not interview the victim until last month. Investigators later identified the man as Jess Rodriguez, 30, and discovered similar sexual assault allegations, many of which involved a minor.
Deputies say that a 15-year-old girl met Rodriguez in 2019 after meeting each other on social media. That victim told detectives that he was using the same language he used with other victims before reportedly abusing them. In another instance, a 19-year-old woman reported that she had also been sexually assaulted after talking online. Investigators later pinpointed many tips from the National Center for Missing and Exploited Children linking Rodriguez.
After reviewing those allegations, detectives conducted continuous, 24/7 surveillance of Rodriguez to ensure the public's safety. During that time, authorities worked to obtain a search warrant to look into the man's car and electronics.
"Crimes against children remain a top priority for the sheriff's office," said Maricopa County Sheriff Paul Penzone. "This shows exceptional work by multijurisdictional agencies to get a child predator off our streets." At this time, an investigation remains open and active with the sheriff's office Cyber Crimes units related to the information provided by those online tips.
Rodriguez is facing five counts of sexual assault, five counts of sexual conduct with a minor and one count of molestation of a child.
Anyone with information on Rodriguez is asked to call MCSO's SILO Unit at 602-876-TIPS (8477) with reference note: IR22-017556.
Copyright 2023 KTVK/KPHO. All rights reserved.