Woman allegedly drives drunk, assaults Phoenix police officer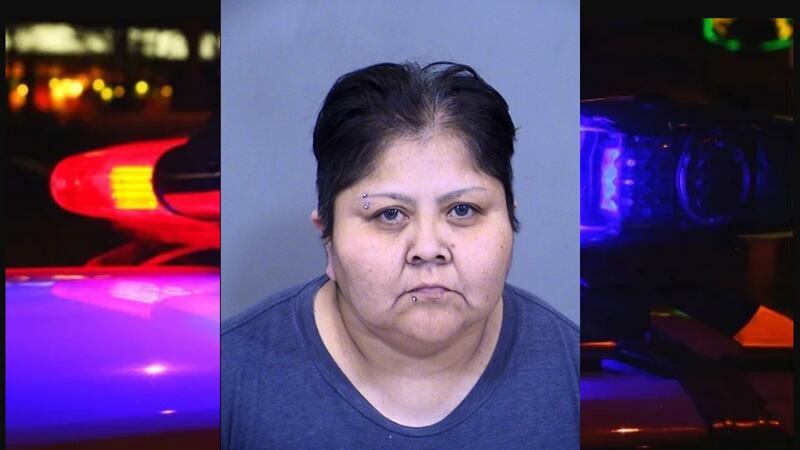 Published: Jan. 23, 2023 at 3:01 PM MST
PHOENIX (3TV/CBS 5) - A woman was arrested after driving the wrong way in Phoenix while reportedly under the influence on Friday.
Court papers say 45-year-old Cheryl Begay was seen driving the wrong way on Galvin Parkway by Phoenix police officers on Friday around 6:45 p.m. Court papers say the officers saw the car turn west onto E. Papago Parkway and stop, so they approached the vehicle and asked Begay for her license. Instead, Begay handed them a credit card and slurred her speech, court papers say.
Officers saw a nearly empty Fireball whisky bottle on the passenger's seat and asked her to get out of the car. Court papers say Begay's blood alcohol level was .328. She was arrested around 7:12 p.m. after giving different information about where she was headed.
While being processed, Begay told officers she would hang herself in the holding cell and tried to choke herself. According to court documents, she kicked an officer twice while he was trying to handcuff her hands. Begay faces one count of aggravated assault of an officer.
Copyright 2023 KTVK/KPHO. All rights reserved.