Judge sides with City of Scottsdale in lawsuit for Rio Verde Foothills water loss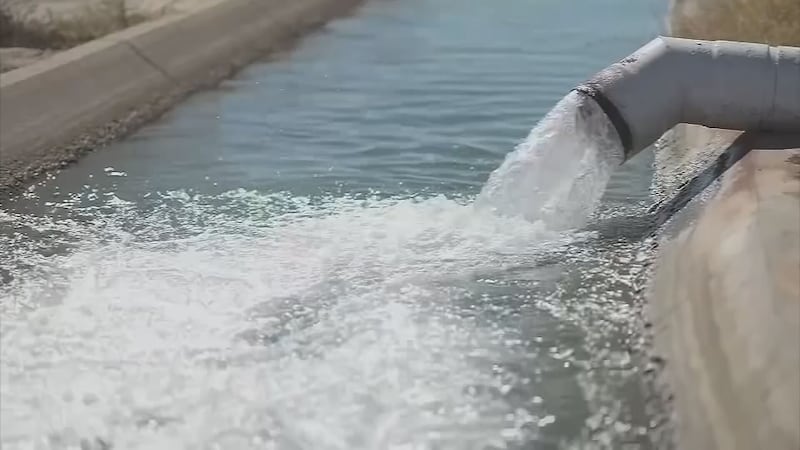 Published: Jan. 22, 2023 at 6:39 PM MST
SCOTTSDALE, AZ (3TV/CBS 5) - A judge with the Superior Court of Arizona in Maricopa County has denied the residents in Rio Verde Foothills a temporary stay in their lawsuit with the City of Scottsdale regarding the community's water loss.
For years the City of Scottsdale has provided water to Rio Verde Foothills by hauling water from the Scottsdale Standpipe. However, as of Jan. 1, the community was cut off from the water due to Scottsdale's current drought conditions. As a result, residents in Rio Verde Foothills filed a lawsuit against the city requesting a temporary stay requiring the City of Scottsdale to provide water to the community.
In the lawsuit, Rio Verde Foothills claimed that the city hauling water was a "utility service." The city denied this claim saying that even if commercial water haulers or Rio Verde Foothills residents got water from the Scottsdale Standpipe, that doesn't means that the city provided a utility service as those in Rio Verde Foothills are not residents of Scottsdale. Court documents also state that the Rio Verde Foothills community has yet to show that they cannot access water at all, or show any case of irreparable harm from the water cut-off.
According to documents, the court says they do not believe Rio Verde Foothills has shown a strong likelihood of success, saying, "loss of water from Scottsdale to persons living outside the city's boundaries is a hardship to Scottsdale."
On Friday, a judge ruled in favor of the city and denied the Rio Verde Foothills temporary stay saying that the court "cannot and should not make water police decisions in lieu of the appropriate authorities." Additional arguments against the City of Scottsdale still need to be discussed as the lawsuit continues.
Copyright 2023 KTVK/KPHO. All rights reserved.