Double homicide suspect from Phoenix killed by deputies in Kansas, 2nd suspect hospitalized
Published: Jan. 23, 2023 at 4:47 PM MST
|
Updated: Jan. 24, 2023 at 10:47 AM MST
DODGE CITY, KS (3TV/CBS 5) - A man is dead, and a woman is in the hospital after they were wanted in connection to the murders of two parents in Phoenix and ended up involved in a shootout with Kansas law enforcement on Monday morning, investigators said.
It began when Phoenix police officers were called out to a home near 51st Avenue on Warner Street, which is just north of Broadway Road, just after 1 p.m. on Sunday. Officers found 28-year-old Cameron Brown and 27-year-old Asya Ribble shot to death. The couple's two young children were found inside the house uninjured.
Investigators said the man, later identified as 39-year-old Leroy Malone, and the woman involved in the deaths fled out of state. They were tracked down to Kansas.
Clark County Sheriff's Office found the couple driving a blue Toyota Tundra around 9 a.m. on Monday and tried to stop the truck, according to the Kansas Bureau of Investigation. Deputies tried to pull them over, but they drove off, the KBI said, and started a chase. The pair went into Ford County, where Ford County Sheriff's Office and Kansas Highway Patrol joined the pursuit. Investigators say detectives put down stop sticks to slow down the truck, and the FCSO deputy did a PIT maneuver to force the truck into a ditch.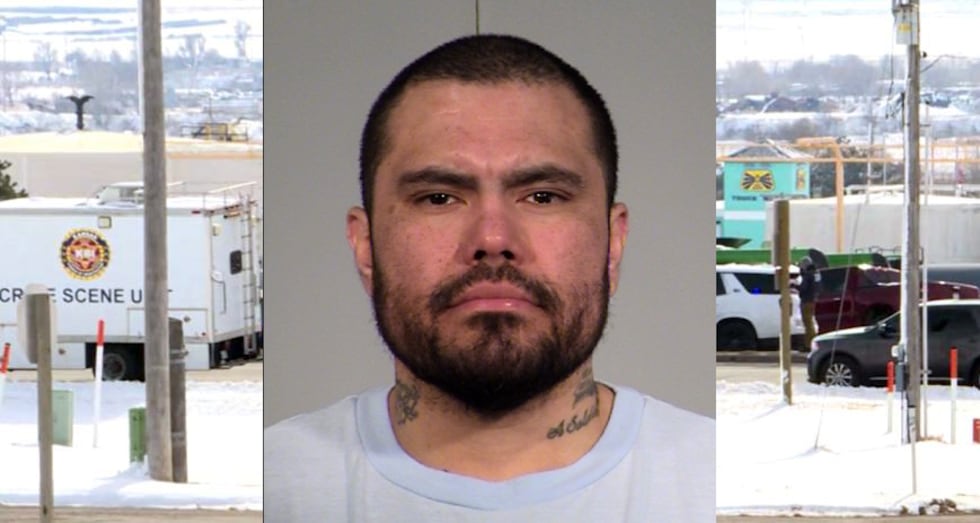 Then, a shootout happened, and Malone was hit multiple times. He died at the scene. The unidentified woman was taken to a hospital in Wichita, Kansas, in critical condition. Two Ford County Sheriff's deputies were shot. One was taken to the Wichita hospital and is in the intensive care unit. The other had minor injuries and was released. A Clark County Sheriff's deputy was shot twice and is in serious condition at the Wichita hospital, KBI said. A KHP trooper was bit by a police K-9 during the shootout, and he underwent surgery, KBI said. He's in good condition. An investigation is underway.
Copyright 2023 KTVK/KPHO. All rights reserved.