Porch pirate wears women's underwear as a 'questionably effective mask,' police say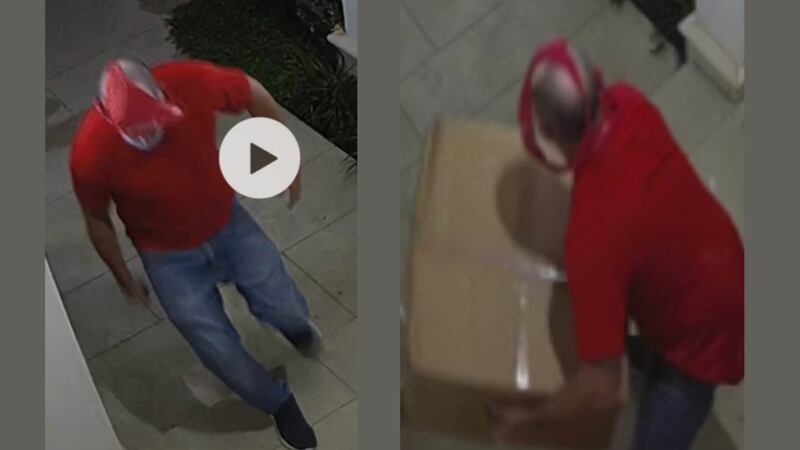 Published: Jan. 10, 2023 at 11:30 AM MST
TULSA, Okla. (Gray News) – A porch pirate in Tulsa was caught on camera Friday wearing what police described as an "unusual and questionably effective mask" – women's underwear.
In surveillance photos shared by the Tulsa Police Department, a man is seen wearing a red women's thong over his head, which only partially obstructs the view of his face. He is seen carrying a large package from the front door of a home.
Police said officers recognized the suspect from previous porch pirate cases and identified him as Spencer Gougler.
Officers found Gougler at his residence, where he eventually was arrested.
Gougler is charged with five counts of larceny, knowingly concealing stolen property and grand larceny.
According to jail records, he was released on bond. He is expected in court on Thursday.
Copyright 2023 Gray Media Group, Inc. All rights reserved.