Coyotes arena, entertainment district officially on the Tempe ballot in May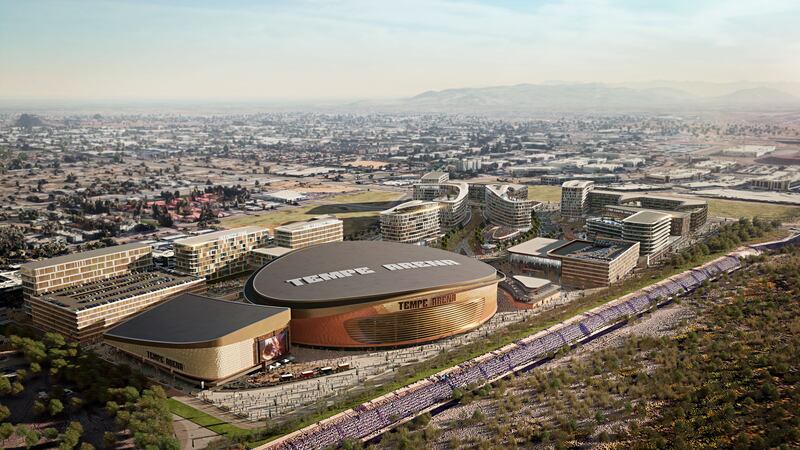 Published: Jan. 5, 2023 at 9:40 PM MST
TEMPE, AZ (3TV/CBS 5) — It's officially offical: the Arizona Coyotes' proposed arena and entertainment district will be on the ballot in May. The Tempe City Council voted unanimously on Thursday to place Propositions 301, 302 and 303 on the special election ballot. All three, if approved, would give the green light to developers to start building the $2.1 billion arena and the entertainment district on the corner of Rio Salado Parkway and Priest Drive at the end of Tempe Town Lake. The city said that supporters turned in more than twice the number of signatures needed to get on the May 16 ballot. "Propositions 301, 302 and 303 represent a win-win for Tempe with no risk to the taxpayers or the city. Private dollars will be used to clean up a landfill and transform it into a landmark that will generate hundreds of millions of dollars of revenue and public benefits to the City of Tempe and its residents," said Tempe Wins committee chairman Nick Bastian, who supports the project.
The district proposal has faced several votes in front of the City Council, including Nov. 29′s vote that allowed supporters to get signatures on the ballot. Only voters in Tempe can cast a ballot in the special election. The project faces some opposition from people worried about traffic and Phoenix Sky Harbor, who is concerned about construction in its flight path. The May 16 vote will be entirely by mail, and Tempe residents must be registered to vote by April 17 to participate.
Copyright 2023 KTVK/KPHO. All rights reserved.