Maricopa County, Katie Hobbs file for sanctions against Kari Lake, her attorneys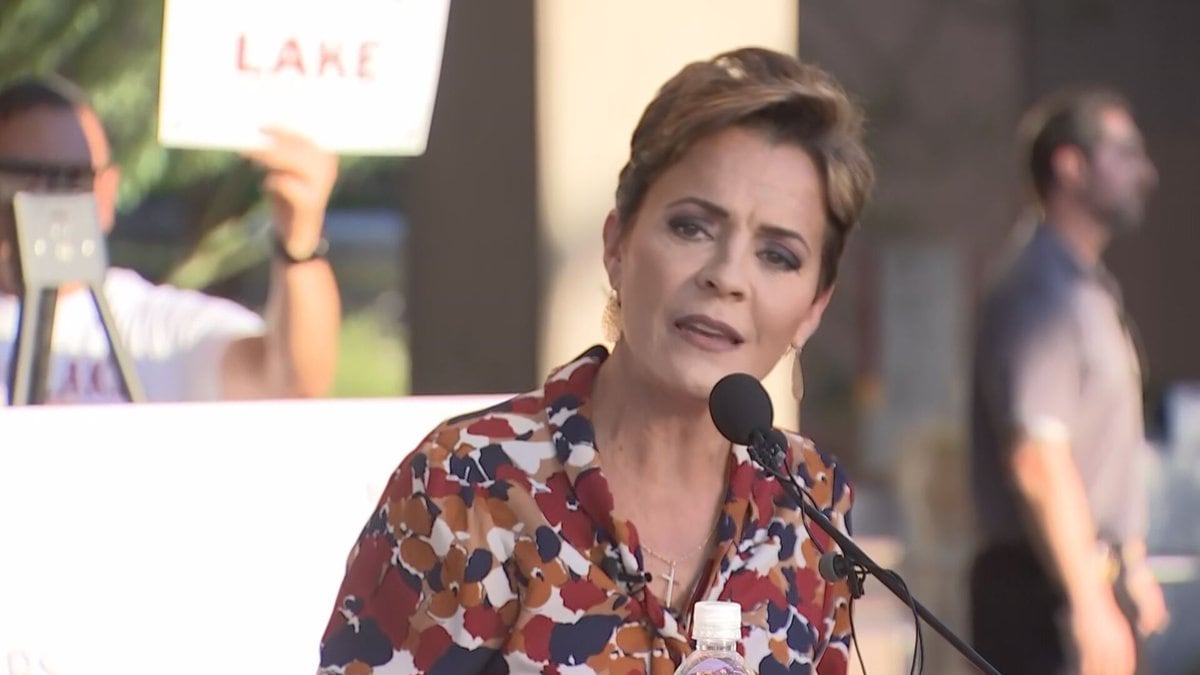 Published: Dec. 26, 2022 at 11:33 AM MST
|
Updated: Dec. 26, 2022 at 6:46 PM MST
PHOENIX (3TV/CBS 5) -- Just two days after a Maricopa County judge ruled to dismiss GOP gubernatorial candidate Kari Lake's election case, the county itself and the Arizona Secretary of State's Office is seeking sanctions against her and her attorneys for what they're calling a frivolous lawsuit.
Over the weekend, Maricopa County Superior Court Judge Peter Thompson ruled that there was no clear evidence of misconduct by the county that Lake had alleged had affected the result of the 2022 general election.
Lawyers for Lake focused on problems with ballot printers at some polling places in Maricopa County, home to more than 60% of Arizona's voters. The defective printers produced ballots that were too light to be read by the on-site tabulators at polling places. Lines backed up in some areas amid the confusion. Lake's attorneys also claimed the chain of custody for ballots was broken at an off-site facility, where a contractor scans mail ballots to prepare them for processing.
After the ruling, Judge Thomp ordered that sanctions sanction documents were due Monday morning by 8 a.m. Maricopa County Superior Court records revealed a motion seeking sanctions was filed minutes before the deadline. One motion asks for approximately $37,000 in attorney fees for Hobbs and the county.
Lake's attorney's responded to the sanction motions, asking that the court deny Hobbs' motion. Court documents state that Lake's attorneys wrote that her claims "were substantiated, brought in good faith, and further are a matter of public concerns." The paperwork also stated that Hobbs' attorneys' motion for sanctions "is not supported by case law or record," and emphasized that the overall case does not support trust in the electoral process "by punishing those who bring legitimate claims as Plaintiff [Lake] did here."
Copyright 2022 KTVK/KPHO. All rights reserved.