Officers shot at man when he pointed a gun at them in southwest Phoenix, police say
Published: Dec. 21, 2022 at 9:34 AM MST
|
Updated: Dec. 22, 2022 at 9:11 AM MST
PHOENIX (3TV/CBS 5) — The man who allegedly pulled out a gun before being shot at by Phoenix police officers is in jail, facing multiple charges. Police have identified him as Jesus Banuelos, 30.
The shooting happened around 8:45 a.m. Wednesday near 43rd Avenue and Alta Vista Road, just south of Southern Avenue. The incident started when a patrol car spotted a vehicle on 47th Avenue and Vineyard Road related to a separate investigation. Officers attempted to stop the driver, since identified as 42-year-old Jennifer Covington, but she turned into a neighborhood. Police say that Covington eventually stopped, which was when Banuelos got out and started running away, and hopping fences.
Finally, Banuelos reportedly stopped in front of a home and pulled out a gun, then pointed it at officers. That's when an unknown number of officers shot at Banuelos, but he and the officers weren't hurt.
After the shooting, investigators say Banuelos held the gun to his head for nearly two hours. Police negotiated with the man in front of the home until he lowered his gun, which was when officers took him into custody. There's currently no information on where the bullets went. "He was taken to a hospital to be evaluated, and it looks like he did not suffer any injuries from that officer-involved shooting," said Sgt. Philip Krynsky.
"I was going to go out, and that's when I seen the whole block getting full of cops and everything, and we kept seeing more and more pop in," said neighbor Cristal Ojdea.
Banuelos was booked on multiple felonies including aggravated assault on a police officer. Covington was arrested for unlawful flight from a police officer. Another woman was also in the car, but she was interviewed by officers after the incident and released.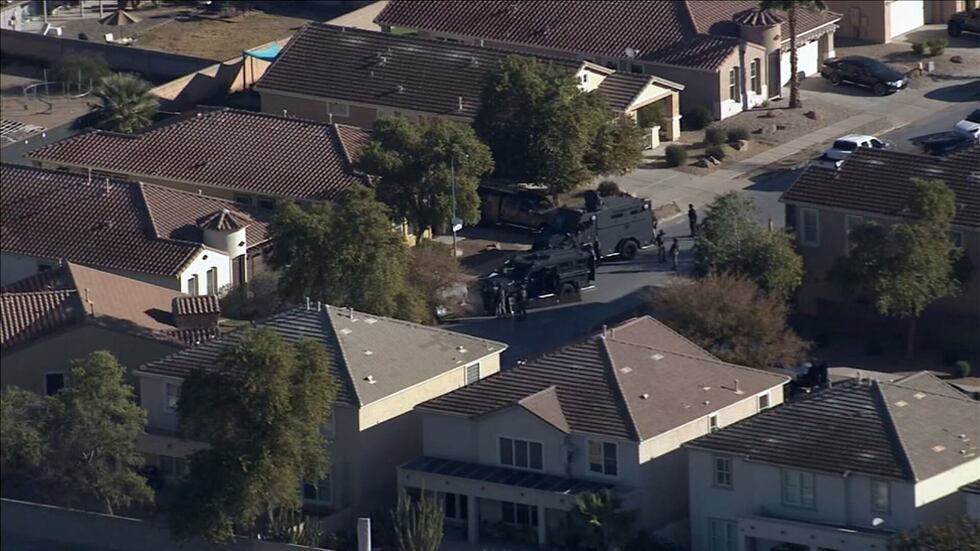 This is the 62nd officer-involved shooting in Maricopa County and 93rd overall in Arizona this year.
Copyright 2022 KTVK/KPHO. All rights reserved.