City of Phoenix gets $1 million grant to expand South Central Light Rail system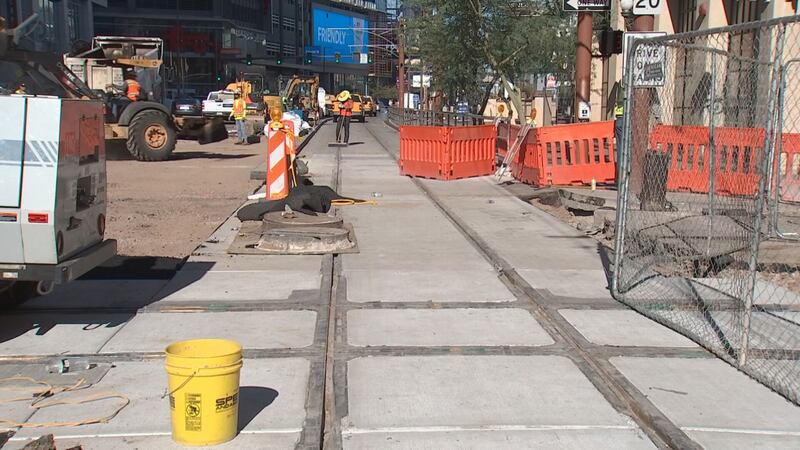 Published: Dec. 7, 2022 at 2:59 PM MST
PHOENIX (3TV/CBS 5) - The City of Phoenix has received a $1 million grant from the Federal Transit Administration to expand the South-Central/Downtown hub light rail. The project is one of 19 to receive a portion of the $13.1 million given to 14 states.
The extension will spread five miles between downtown Phoenix and Baseline Road. The line is expected to open in 2024. "As we continue to make progress on the South Central light rail line, this funding will further advance our goal to integrate effective transit driven by community collaboration," said Phoenix Mayor Kate Gallego.
In March 2022, city council members approved the South-Central TOD Community Plan, hoping to make Phoenix a more accessible city for those living along the South-Central corridor. This project is part of the ongoing Transportation 2050 plan, a 35-year citywide transportation plan that will boost local bus service frequency, support new light rail services and stations as well as major street improvement projects. Funding comes from a part of the sales tax that started in Jan. 2016.
Around 45,000 individuals rely on the light rail system every day. The South-Central corridor, when complete, will add eight stations, feature the artwork of 18 Arizona artists and host two park-and-ride lots. The extension will fully connect St. Anthony's Catholic Church, St. Vincent de Paul, Nina Mason Pulliam Rio Salado Audubon Center, Ed Pastor Transit Center, Travis L. Williams Family Services Center, and St. Catherine of Sienna Catholic Church. A new downtown hub will be added between Washington Street and Jefferson Street. Click here to learn more about the project.
Copyright 2022 KTVK/KPHO. All rights reserved.