Phoenix police officer arrested for prostitution, found women online, court documents say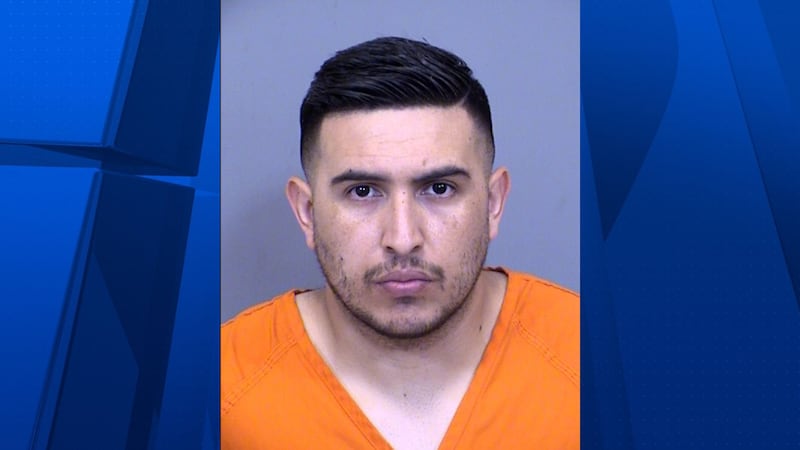 Published: Oct. 16, 2022 at 6:06 PM MST
|
Updated: Oct. 18, 2022 at 5:27 PM MST
PHOENIX (3TV/CBS 5) - A Phoenix police officer was arrested early Sunday morning for alleged sex crimes.
Phoenix police say on Sept. 16, around 6:30 a.m., former officer Michael Martinez paid for a woman and her friend to meet up with him for sexual favors at a Phoenix motel near 44th Street. Court documents say Martinez found the women on a website and that he'd met up with one of them in the past. He agreed to pay $100 for around 20 minutes with one of the women. Investigators later found other messages between Martinez and the women referring to various sexual acts.
Martinez was interviewed on Saturday and admitted to officers that he had paid $100 and was with the woman for around 20 to 25 minutes on Sept. 16. He said that he had used CashApp to send the money to the woman he'd met with before. Martinez told investigators that he believed he was meeting with an escort, something he believed was "different than a prostitute." Court documents say he told officers that once he had sent the woman the money, he believed that he would have sexual intercourse with the woman. Martinez also told investigators that based on the A.R.S. definition of prostitution, what happened between him and the woman did fall under that definition, court documents say.
Martinez faces one count of prostitution and has been assigned to his house while an administrative investigation is underway.
Copyright 2022 KTVK/KPHO. All rights reserved.