Police find 1,200+ catalytic converters in Phoenix storage unit; man arrested
Published: May. 26, 2022 at 3:52 PM MST
|
Updated: May. 27, 2022 at 8:57 AM MST
PHOENIX (3TV/CBS 5) — Phoenix police made a huge bust in a suspected catalytic converter theft ring on Thursday afternoon. Investigators said officers recovered more than 1,200 used and detached catalytic converters from a storage unit at 37th and Washington streets.
Police said detectives started the investigation in January when they suspected a man of having a "significant number" of catalytic converters in his possession. On Friday, Sgt. Vincent Cole identified that man as Shelton Ford, 48.
Detectives said they did "diligent police work" and used "advanced investigative methods" to gather evidence and trace the stolen car parts to the storage unit. When they opened the unit, it had more than 1,200 catalytic converters. Police say most of them are believed to be stolen since they had been freshly cut from cars. The street value of the car parts seized by police is estimated to be $195,000 or more.
Crime of opportunity on the rise
Catalytic converter theft is a crime of opportunity that is lucrative for thieves and a major headache for car owners – and it's on the rise all over the country, including here in Arizona. Kelly Blue Book recently cited a BeenVerified study that found nearly 14,433 reports of stolen catalytic converters in 2020. That number jumped to nearly 26,000 in the first five months of 2021.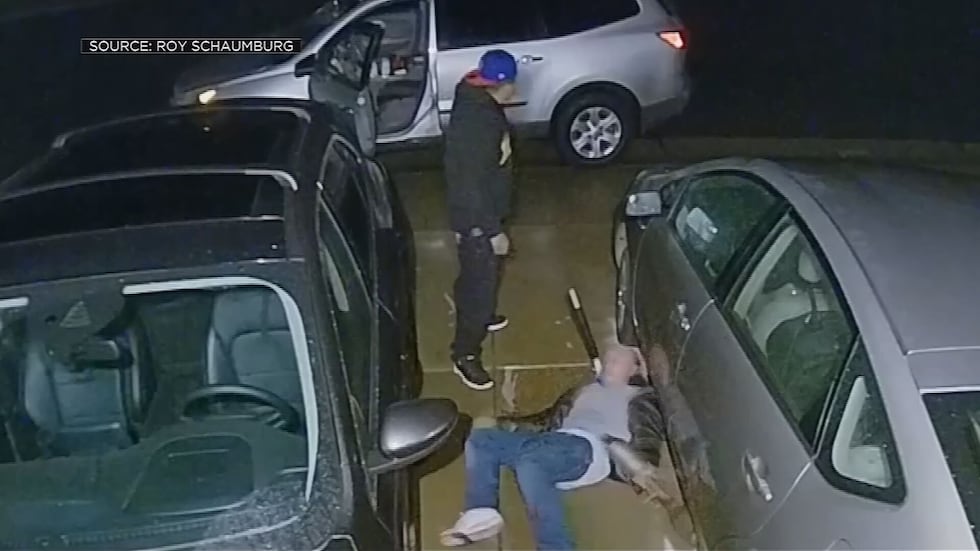 What is a catalytic converter and why would somebody steal it?
Your catalytic converter filters your car's exhaust to lower your car's emissions. About the size of a toaster, it's a relatively small part. One person can carry several easily. The catalytic converter is located near the back of your car, just in front of the tailpipe. An experienced thief can slide under a car, cut out a catalytic converter with a hand-held power saw, and move on to the next car in as little as two minutes.
But why are catalytic converters a prime target? They contain rare precious metals like palladium and rhodium. As of Friday morning (May 27, 2022), palladium was selling for roughly $2,130 per ounce, according to MoneyMetals.com. Rhodium was going for about $15,500. (That is not a typo.) For comparison, the per-ounce price of gold at the same time was about $1,862.
Because those sought-after metals -- palladium and rhodium -- degrade over time, newer vehicles are more likely to be targeted by catalytic converter thieves. While your car can run without a catalytic converter, it will never pass an emissions test, which means you cannot register it. Catalytic converter repairs are not cheap, running anywhere from $1,000 to about $3,000.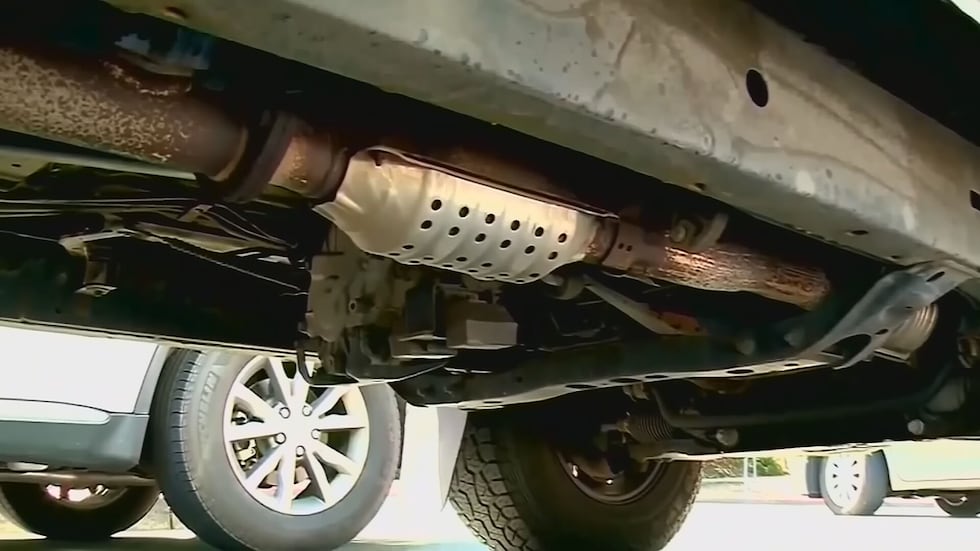 How to prevent catalytic converter theft
You want to make it as difficult as possible for thieves to get to your catalytic converter. Start by parking in well-lit areas. Avoid street parking when you can. It's best to park inside a garage, and if that garage is at your home, make sure to close the door. If you must park in the driveway, back up to the garage. Don't make it easy for would-be thieves.
Another deterrent is having your VIN or license plate number etched onto your catalytic converter. That ties the part to your vehicle and makes it more difficult to sell. Gibby Parra was at a Midas shop on Main Street in Mesa where they are doing that for free. "It's very quick," shop owner Brian Jackson said. "It takes about 30 minutes, in and out." You do, however, need an appointment. (Click here to call for one.) "We're not gonna turn any cars away, we just have to monitor the schedule. … We'll just keep doing it; it's a service for the community." Jackson said drivers can also get a window cling to use as a visual deterrent to thieves. It warns that the vehicle's catalytic converter is marked.
Another option is a device designed to thwart catalytic converter thieves. The CatClamp is an example. Basically, such devices make removing the catalytic too difficult and time-consuming to be worth it to a would-be thief. As with anything, buyer beware. "We've seen no studies that examine whether the guards actually deter thieves," Sean Tucker wrote on KBB.com.
If you are the victim of catalytic converter theft, be sure to file a police report.
More stories about catalytic converter thefts
Copyright 2022 KTVK/KPHO. All rights reserved.