Man arrested in hit-and-run crash that killed Goodyear teen
Published: Apr. 28, 2022 at 10:23 PM MST
|
Updated: Apr. 29, 2022 at 5:19 PM MST
GOODYEAR, AZ (3TV/CBS 5) -- Police have arrested a man who they say was the driver in a hit-and-run crash that left a 13-year-old boy dead in Goodyear earlier this week. According to Lisa Berry with Goodyear Police Department, police searched a home close to where the crash happened. Berry said officers then took the man, identified as 44-year-old Richard Romo, into custody on Thursday night. He appeared in front of a judge on Friday just after 2 p.m. Prosecutors noted he has had prior DUIs and hit and runs. His bond was set at $1 million.
On Tuesday afternoon, Dylan Buensuceso was riding his bike home after school when he was hit in a neighborhood near Elliot Road and Estrella Parkway. Several hours after the accident, police confirmed Buensuceso died from his injuries. Buensuceso was an eighth-grade student at Estrella Mountain Elementary School.
A tow truck was seen in front of Romo's house, towing the white pickup truck described in the crime. Arizona's Family was on the scene and captured footage that shows the damage to the vehicle's front bumper. Arizona's Family crew saw Dylan's father, Frederick Buensuceso, and neighbors gathered near the scene. Court documents say there was damage to the front grill and bumper, two missing fog lamps underneath the front bumper, and the radiator behind the grill.
According to court paperwork, witnesses told investigators Romo got out of his truck after the crash and looked at Dylan on the ground, and then got back in his truck and left. Surveillance footage from neighbors helped locate Romo's white truck. He was arrested two days later less than a half-mile from where the crash happened.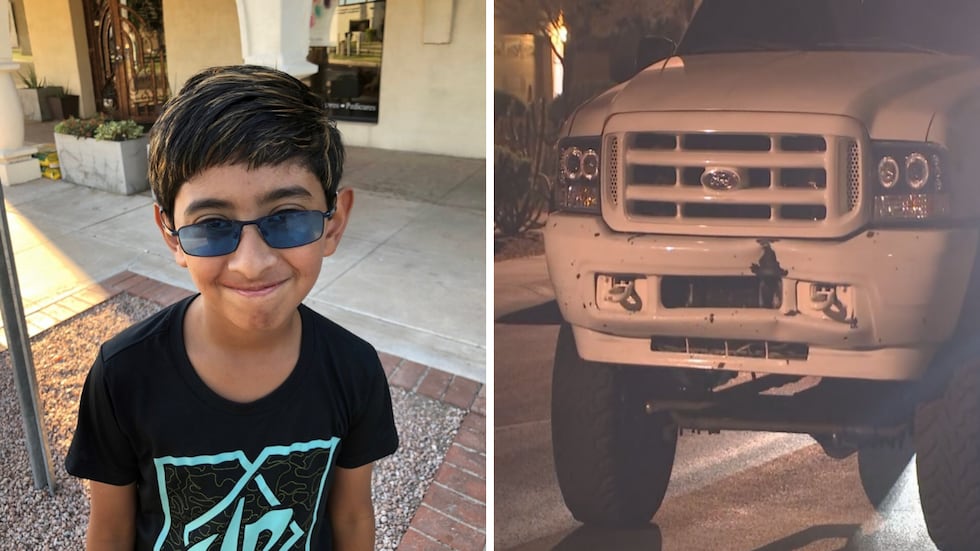 The Goodyear Police Department credited community members with submitting helpful videos leading to the arrest. "I'm so grateful to my neighbors because a lot of them came up to me and said, 'hey I submitted the footage to the police because I think I found something.' I'm so--gratitude isn't a strong enough word at this point. I'm so grateful to my community, that everybody came together," said Frederick Buensuceso. "The police officer said that they were inundated with tips because everybody wanted this to happen. Everybody wanted him to be found."
Buensuceso says the arrest is the first step towards healing for the family. "It's the beginning of the sense of closure. "I was just talking to my ex-wife and we were just reminiscing about Dylan and all the things that we're not going to experience because of Mr. Romo's actions," said Buensuceso. "It's a major piece towards closure but it's not absolute. I don't think there ever will be closure when you suffer the loss of your son, especially in such a violent way."
Romo faces two charges related to failing to stay at the scene of the crash.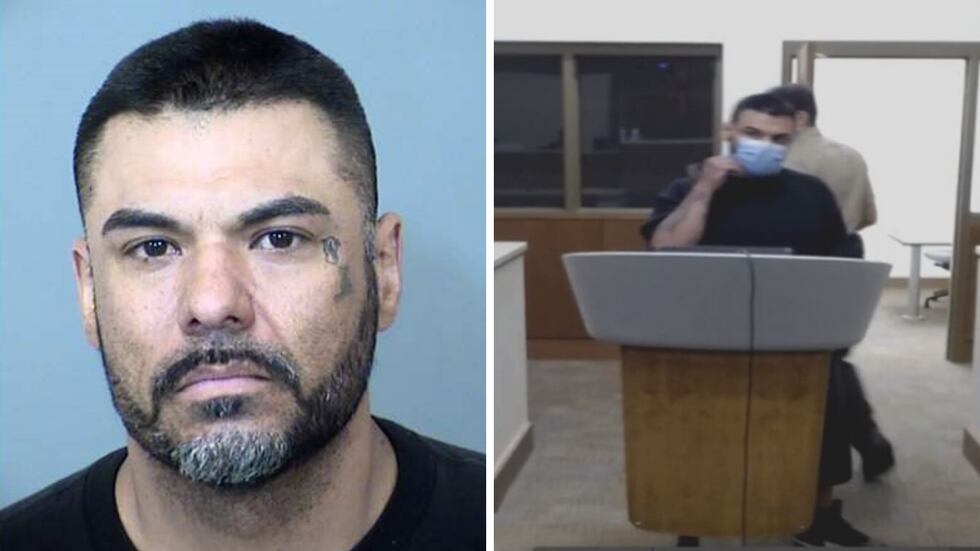 Copyright 2022 KTVK/KPHO. All rights reserved.