Officials identify firefighter killed in a crash involving semi-truck, Salt River ambulance
Published: Apr. 8, 2022 at 1:45 PM MST
|
Updated: Apr. 10, 2022 at 9:30 PM MST
SALT RIVER, AZ (3TV/CBS 5) -- The Globe Fire Department has identified the EMT who was killed in a crash after a crash involving a semi-truck and a Salt River Pima-Maricopa Fire Department ambulance on State Route 87 near McDowell Road Friday afternoon. On Saturday afternoon, fire officials confirmed to Arizona's Family that Brendan Bessee was killed in that crash. Bessee was a part of the Globe Fire/Medical/Rescue Reserve and recently transferred to the Salt River Fire Department as a firefighter and EMT.
DPS said the passenger in the ambulance, later identified by Globe officials as Tyler Packer, a fellow paramedic, is in critical condition and the semi-truck driver has minor injuries. DPS says both firefighter EMTs were in the ambulance on the way to a 911 call when they were trying to turn left off of McDowell Road onto Beeline Highway, crossed southbound lanes, and were hit by the semi-truck going north. Officials say both Bessee and Packer had been with the SRFD for less than two months. DPS says they are investigating who was at fault during the crash. Video from Arizona's Family news helicopter showed the cab of the ambulance sheared off from the rest of it. The semi-truck involved appeared to be hauling dirt or gravel.
Arizona's Family investigative team has found that the truck is with Matt Brown Trucking, Inc., a company responsible for about 57 trucks. In the last two years, they have not had any deadly or injury crashes. In an update just before 10 p.m., DPS said State Route 87 had reopened in both directions.
Law enforcement agencies joined fire departments in a procession for the firefighter EMT killed in the crash. They went from the scene to the Medical Examiner's Office in downtown Phoenix on Friday night. Another procession was held Saturday afternoon to take Bessee's body to Globe.
The president of the Salt River Pima Maricopa Indian Community Martin Harvier issued a statement encouraging the community to pray for the families of the two men and the Salt River Fire Department "as they navigate through this very difficult time, losing one of their own and thinking about their brother in the hospital."
"Hurts my heart, especially for the brothers," Benjalina Villallaneo, a secretary with the fire department said. "Really awesome, nice guys," she continued.
Grand Canyon University officials say Bessee played for the GCU Club Hockey Team during their 2018-2019 season. Bessee played six games before injuries ended his season.
"Although his stint with the team was short, his impact on our team's success during that time was very noticeable. Brendan was one of our hardest-working players. He played fearlessly every shift and was an amazing teammate," said GCU Coach Danny Roy.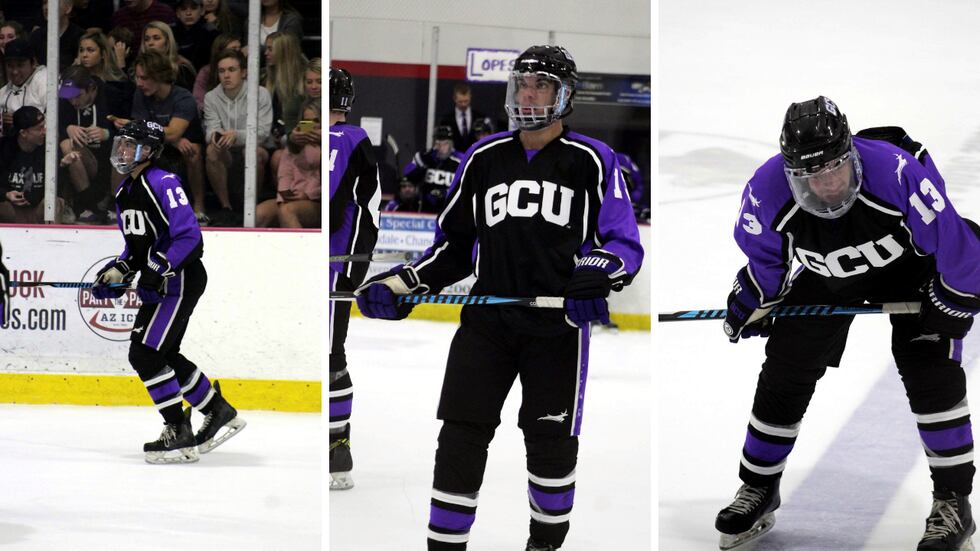 Dozens lined the route Saturday afternoon as a hearse carrying Bessee's body made its way from the medical examiner's office to the Salt River fire station where he worked to his hometown of Globe. "It's just tragic, it's sad really," Shaylee Scabby, a neighbor said. Arizona's Family caught up with her as she hung a sign showing support for the fire department.
"It's sad because I grew up my whole life around the firefighter community and just hearing that my dad lost one of his brothers on duty is sad because I think of them as my uncles and my aunties," she explained. This is the first line of duty death since the department opened in 1982.
Within hours of the crash, a memorial sprang up at the fire station those firefighters were coming from. "It shows us that the community really does support us and they feel the pain and grievance that we are feeling," Salt River Fire Marshal Dustin Zamboni said.
Chief Robinson said Bessee joined the reserve back in August. "Came in engaged and ready to learn, ready to work, do whatever you needed him to do," Globe Fire Chief Gary Robinson said. "A great kid with a great heart, great desire to be here and work. He will be missed." Robinson said Bessee's father is also on the reserve and helps train new firefighters.
A GoFundMe page has been set up by East Valley Firefighter Charities for Tyler Packer, who remains hospitalized in critical condition as of Sunday evening.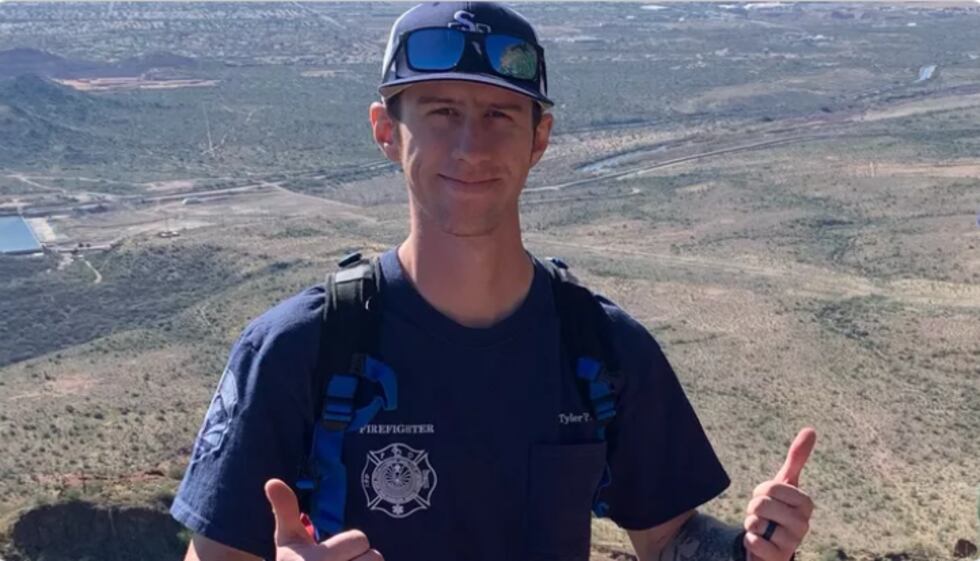 Copyright 2022 KTVK/KPHO. All rights reserved.