Arizona marijuana lab fined nearly $500K for intentional, inaccurate results
Updated: Feb. 28, 2022 at 9:00 PM MST
PHOENIX (3TV/CBS 5) -- OnPoint, a laboratory that tests marijuana in Arizona, has been fined nearly a half-million dollars for repeated violations. OnPoint Laboratory reached the agreement after the state threatened to pull the lab's certification.
Inspections show violations go back to September 2020. A report prepared by the Arizona Department of Health Services (AZDHS) states deficiencies and violations were "committed intentionally" and "are a risk to the health, safety, and welfare of the public and medical marijuana qualifying patients."
During inspections, OnPoint was found to have incomplete records and documentation for inventory, marijuana disposal, maintenance records for equipment, chemical storage, and employee training.
In testing for contamination, inspectors found machines not properly calibrated to detect levels accurately, including:
pesticides & herbicides

solvents including propane and butane

heavy metals including lead, mercury, and arsenic

E.coli & Salmonella
OnPoint was tied to a marijuana recall over possible Salmonella contamination. Inspectors found an OnPoint employee trained to use a technique that produced inflated potency results. The higher the potency of a product, the more dispensaries can charge.
Security lapses were also documented. According to reports, inspectors witnessed a FedEx driver walk through the building's front door and into the lab where marijuana and marijuana products were stored.
During a separate inspection, a workman walked through the unlocked front doors. Inspectors also found inner doors propped open, providing access to a storage area for marijuana products.
Issues have not gone unnoticed by some in the industry. Curaleaf, a national chain with more than a dozen dispensaries in Arizona, confirmed they stopped accepting products tested at OnPoint eight months ago.
In Nov. 2021, the state issued a notice of intent to revoke the laboratory's certification. On Feb. 18, 2022, AZDHS and OnPoint reached an agreement to allow the lab to keep its certification. Terms of the agreement include OnPoint implementing Corrective Action Plans, and the lab will also pay a $468,000 civil penalty. However, OnPoint did not admit to any liability or wrongdoing.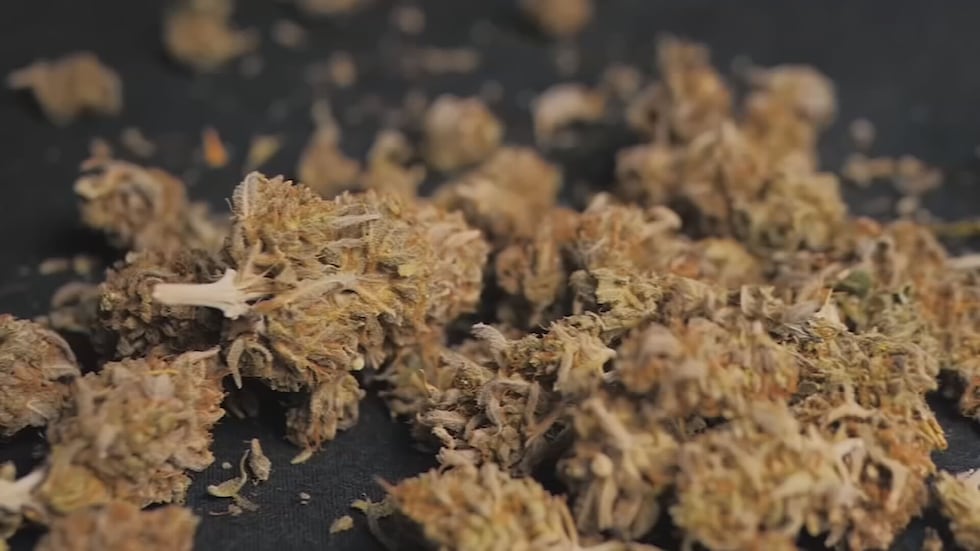 OnPoint will also select an outside auditor, which AZDHS will have to approve, to perform additional inspections. OnPoint will pay the independent auditor, and the auditor has to submit a written report to AZDHS within 30 days. The agreement came nearly 18 months after the initial inspection revealed extensive violations.
OnPoint issued a statement through a public relations firm saying "the industry as a whole simply wasn't prepared to meet immediate demands of a consumer market."
The public relations firm used by OnPoint provided inspection reports for other laboratories performed in 2021. The documentation revealed that Desert Valley Testing had a single repeat violation, and C4 Laboratories had four violations. OnPoint had the most repeat violations at 13.
Requests to interview Director Don Herrington for this article were declined by AZDHS.
In response to questions on if the state has done a follow-up inspection at OnPoint, spokesperson Steve Elliott issued the following statement:
"ADHS remains in frequent communication with OnPoint staff. Over the past few months, OnPoint has submitted Corrective Action Plan documents showing the violations noted in the Reports of Findings have been corrected and has provided verification that the laboratory owner no longer has a familial or financial relationship with or interest in a dispensary or related medical marijuana business entity. ADHS will make an on-site inspection to confirm these corrective actions and review the lab's recently tested samples for accuracy."
OnPoint failed to follow through on a previous plan to fix issues. In October 2020, OnPoint issued a "corrective action plan" after an on-site inspection found multiple violations. In August 2021, after another review, AZDHS issued a notice of intent to revoke OnPoints's certification.
OnPoint's council appealed and requested an administrative hearing, but the hearing did not occur. Implementing the corrective action plan from 2020 is included in the agreement reached in February 2022.
Arizona House Speaker Rusty Bowers is concerned over the relationship between the AZDHS and the marijuana industry, which he calls "chummy." Rep. Bowers is sponsoring House Bill 2828 to create the Department of Marijuana Regulation, taking oversight of the industry away for AZDHS.
*** Editor's note: Story has been edited to correct the spellings of Don Herrington and Steve Elliott.
Copyright 2022 KTVK/KPHO. All rights reserved.