Mountain View High School lets go of all-time winningest basketball coach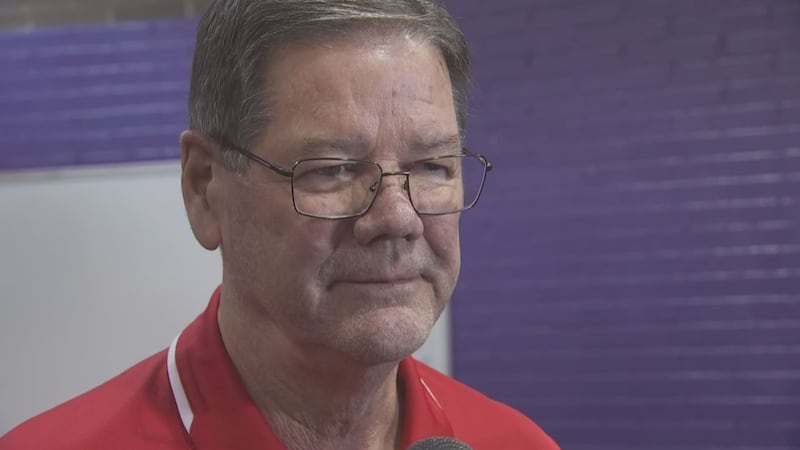 Updated: Feb. 8, 2022 at 8:36 PM MST
MESA, AZ (3TV/CBS 5) -- The head coach of Mountain View High School's basketball program, Gary Ernst, has been told he will not have the job after this season following 38 years at the school. Ernst is the all-time winningest coach in Arizona high school basketball with over 900 wins and eight state titles.
"I was told that they're going to bring in new energy, and I was no longer going to the coach," said Coach Ernst. "I tried to fight it, and I lost so I can live with it; it's hurt a lot of people." Ernst's last regular-season game as a Toro was at their rival school, Mesa High School, where officials allowed him to be honored before tip-off. The decision rocked the high school basketball community; many fans and coaches wore red, Mountain View's school color, to support the coach. His son, Jason, played for his dad in the early 2000s.
"He doesn't care about just what happens on the court; he cares about their entire life, their whole aspect of their lives," said Jason. Coach Ernst said he wanted at least two more years as head coach to watch his grandkids come up through the basketball program. Instead, Jason said the school left him high and dry.
"I just feel like him dedicating his heart and soul to Mountain View for 38 years; it just didn't seem right that they can just like that be done with him," said Jason. "I just feel the community is really going to miss celebrating my dad and have a farewell tour."
Mountain View High School Principal Mike Oliver sent the following statement:
"I told them I've given every ounce of energy that I could to that program for 38 years, and I haven't slowed down. They are going to bring in new energy, and he won't work any harder than I did," said Coach Ernst. Despite the situation, Coach Ernst said he feels grateful for all the players he was able to coach. "I've loved the kids I've coached; I've had 38 super years at Mountain View," said Coach Ernst.
Copyright 2022 KTVK/KPHO. All rights reserved.