How to make traditional and simple tamales at home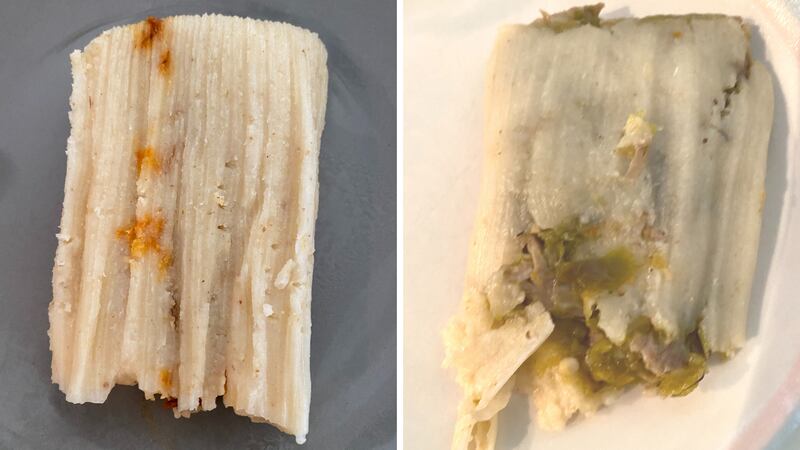 Updated: Nov. 27, 2021 at 8:00 AM MST
PHOENIX (3TV/CBS 5) – Thanksgiving is now over and that means the Christmas holiday season is in full force with that being the case, it's officially tamale season! What is your favorite kind?
The one thing about tamales that are fascinating and a huge cultural phenomenon is the fact that every family – every matriarch who has made them for decades, all have different ways of making a tamale. Ideally, they come out all the same but everyone does it a bit different. Sometimes adding some red chile sauce into the masa or tying the tamale in the husk with a piece of the husk so that it says better in the steamer or even down to the way the sauce is made.
Why tamales on Christmas?
A simple way to put it is that it's a Mexican-American Christmas tradition that families passed down from generation to generation. They are eaten all year but during the holiday season, the need for tamales during the holiday season is heightened. It's also a time of year that families come together to enjoy the time of year that is just jampacked with traditions. Tamales and Christmas.
History of tamales
Tamales are a traditional food dish in the Mexican and Latin communities. Tamales originated from Mesoamerica between 8000 and 5000 B.C. which is the southern area of North America and most of Central America. They first came to be hundreds if not thousands of years ago as steamed cake items. It's made up of masa (which is dough/flour that is used to make tortillas and other items), added with a filling, and cooked in a corn husk. There are millions of different variations based on family traditions that were passed down from generation to generation.
Kinds of tamales
Just like pies or bread or even cookies, there are tons of different kinds of tamales ranging from meats to desserts to even dairy.
Meat tamales:
Pork tamales – pulled-pork and steamed pork

Beef tamales

Chicken tamales
Dessert tamales:
Sweet tamales

Corn tamales

Mexican chocolate tamales

Apple tamales

Tamales de Dulce

Pineapple and coconut tamales

Strawberry tamales

Peach tamales
Other kinds of tamales:
Cheese tamales

Green chile tamales
Don't worry. These are just a few of the different kinds of tamales that aren't even grazing the surface!
Copyright 2022 KTVK/KPHO. All rights reserved.