Short-term rentals, social media leading to dangerous Phoenix area teen parties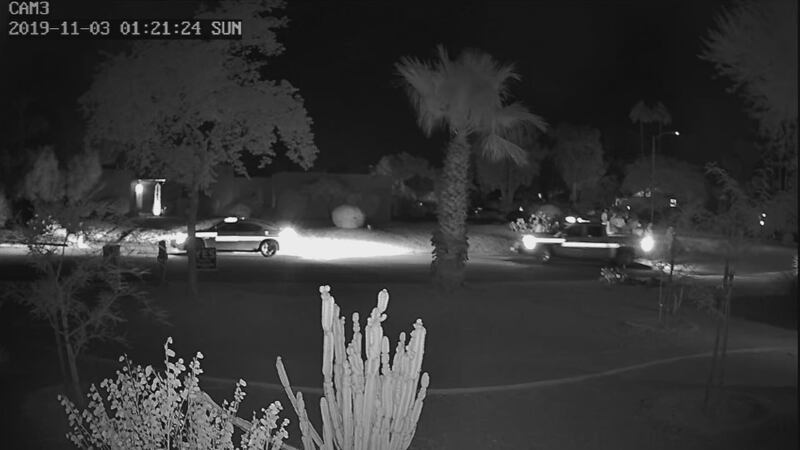 Updated: Nov. 17, 2021 at 7:27 PM MST
SCOTTSDALE, AZ (3TV/CBS 5) - Phoenix area police are responding to complaints about wild parties at short-term rental homes. And they are seeing a dangerous trend with some of these events - teenagers throwing parties and using social media to promote them.
On August 28, Scottsdale police responded to one of these parties. Body-cam video shows officers clearing a home where the party took place with their guns drawn.
"Scottsdale police! If anybody's inside, come out now," said one officer as he entered the home.
According to the police report, the officers were there because two teenagers brutally beat another teen earlier in the night. Video of the incident was captured on at least two cell phones and shared with other teens. The father of the victim called the police.
The police investigation resulted in two teenagers being arrested for assault. The victim was treated at a hospital and suffered a concussion. Some teenagers who were interviewed by police say they learned about the party through social media. Neighbors who have had to deal with incidents like these say the parties are dangerous and disruptive to otherwise quiet neighborhoods.
"It's an ongoing problem, not only for neighbors but for the police," said Bill Hunter, who has been tracking bad behavior at short-term rentals for two years.
In Paradise Valley, where he lives, he says that complaints about short-term rentals account for 45 percent of disturbance calls to police.
"There's no on-site supervision. There's nobody there to actually monitor the activity or quiet it down when it gets out of hand. And that puts the neighbors in the position of sort of being the front desk manager," said Hunter.
"I don't think they think about the liability or the safety at all," said Tom Ryan, who is an attorney.
Ryan says there is a potential legal liability in the Scottsdale case for the attackers, the homeowner, even though it was rented, for the person who rented the home for the party, and possibly even parents if they rented the house with intent for the party to take place.
"We hold parents liable and responsible and, in this situation, if they set up the whole scenario for this bad set of events to occur, yes, they bear fault and responsibility for this," said Ryan.
Some short-term rental companies have taken steps to reduce party complaints. Last year, Airbnb banned parties at rentals, including those in the Phoenix area.
Copyright 2022 KTVK/KPHO. All rights reserved.