Human remains found during search for missing geologist in Buckeye; Not likely connected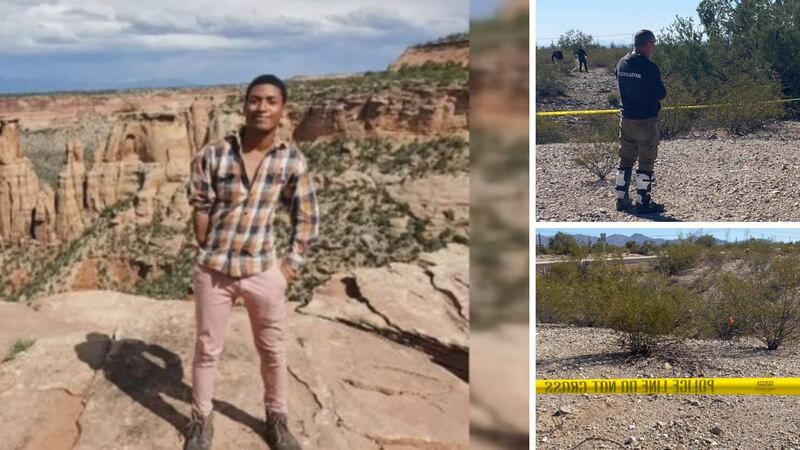 Updated: Nov. 7, 2021 at 7:06 PM MST
BUCKEYE, AZ (3TV/CBS 5) -- Buckeye police officials say human remains have been found while a search party was looking for geologist Daniel Robinson, who went missing on June 23 after leaving a job site.
The human remains were found on Saturday morning near Sun Valley Parkway and Milepost 113. In a video posted to the Twitter page "Please Help Find Daniel," Daniel's father and a private investigator said they went out to search an area a couple miles south off Cactus Road. The video went on to say they found human remains, but do not know who the remains belong to. They are waiting for official confirmation from medical examiners, but Daniel's father reportedly says the remains are not Daniel's.
"Saturday, November 6, my weekly searches for my son Geologist Daniel Robinson has again uncovered human remains out in the desert of Buckeye, AZ, hopefully bringing some closure to another grieving family. The human remains is not Daniel. I will continue my searches for my son," tweeted Daniel's father.
Robinson went missing back in June after he left a job site near Sun Valley Parkway and Cactus Road just after 9 a.m. Daniel's father then reported him missing on June 23 around 7 p.m. Daniel's car and some belongings were found a month after he disappeared. At the end of July, a human skull was found near the site, but DNA results showed the skull was not Daniel's.
Investigators are waiting on DNA testing for official identification. If you know anything about Daniel's disappearance, please call Buckeye Police at 623-349-6400.
Copyright 2022 KTVK/KPHO. All rights reserved.