Take an ordinary challah to the next level with a rainbow challah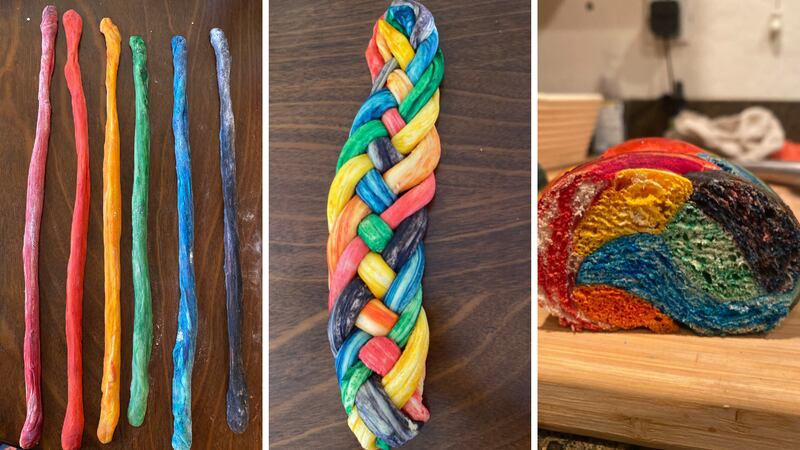 Updated: Sep. 18, 2021 at 5:00 AM MST
PHOENIX (3TV/CBS 5) - Most people love challah. It's a soft, sweet piece of bread that not only is tasty but packs a lot of significance. In Judaism, challah is used on Friday nights through Saturdays for Shabbat, which is their day of rest, along with other celebrations/holidays including Rosh Hashanah, Yom Kippur, weddings, and Bar/Bat Mitzvahs. But it is a bread that a lot of people no matter what background or religion enjoy because it's just that good! You can also make it to theme up with Mardi Gras or actually any holiday for that matter cause why not?
Challah is made with eggs, water, flour, yeast, and salt. That is it! You can make small challahs, round ones (mostly for the Jewish New Year - Rosh Hashana), or long challahs. You can add raisins if you choose or keep it without. You can use poppy seeds, sesame seeds, sprinkles, or even anything but the bagel seasoning right on top unless you want it plain to enjoy the essence of the flavor.
Challahs are braided and even that varies. It can be braided by three strands, four strands, or six strands. For this recipe, I used six because of the colors of the rainbow and it was a bit of a struggle to say the least BUT once it was done, it was worth it. The colors just looked so cool.
Copyright 2022 KTVK/KPHO. All rights reserved.