Having an adventure around Page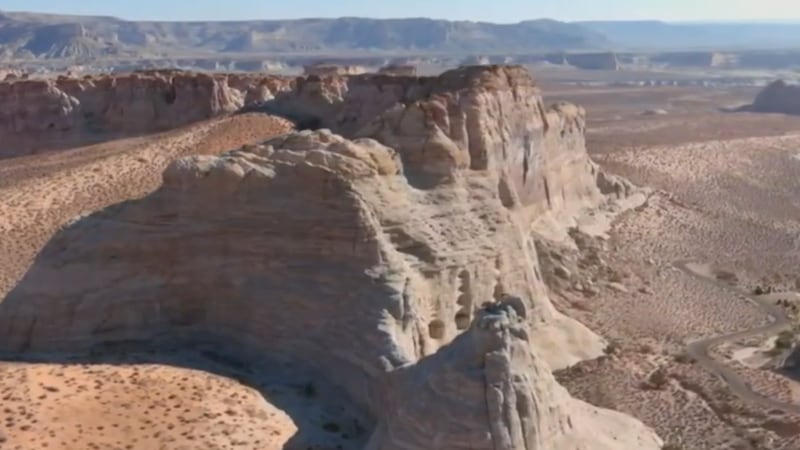 Updated: Aug. 27, 2021 at 1:40 PM MST
Sponsored - Field Trip Friday is sponsored by Sanderson Ford.
PAGE, AZ (3TV/CBS 5) -- If you are looking to escape the Valley or find a place to explore. Page may be a place you will enjoy. From areas where you can take in the beauty of the scenery to places where you can just decompress.
Hyatt Place Page/Big Orange Jeep Tour
If you're looking for an affordable option, the Hyatt Place Page/Lake Powell offers accommodations and packages that include sunset hiking and sky gazing, guided UTV tours and more. If you're looking for even more fun the Big Orange Jeep Tours offers full-day and half-day tours.
Camp Sarika by Amangiri
Camp Sarika by Amangiri is a short hike or drive. It's a 600-acre landscape made up of a lot of canyons, "rust-colored sands", and much more according to Amangiri's website. It is also a place with a private plunge pool, lounge, and more. It's somewhere you can relax, revamp, and realign. They are accommodating for all ages too. It's an escape from an escape.
Cave Peak Stairway
It may look terrifying but it's one of the most exhilarating experiences you can ever have - the Cave Peak Stairway. It's a staircase over 400 feet off of the desert. It's like a trapeze you climb from the ground up.
Fishing on Lake Powell
Have you ever been fishing? How about on Lake Powell? If you are in the Page area, it is something you gotta do. Not only is the atmosphere incredible but the fish are ready to bite!
Inside Amangiri
Check out this luxury, five-star resort located on the Utah side, in Canyon Point. It's more than 600 acres of vast, majestic Colorado Plateau.