Actress Katherine Heigl rescues dozen Pomeranians found abandoned in November
Posted:
Updated:
Written by Kristen DeSilva, Content Producer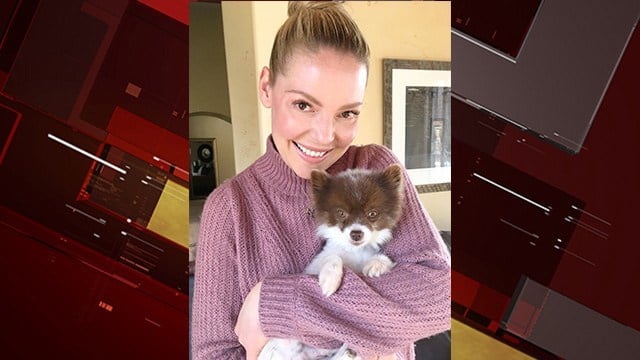 (Katherine Heigl/Twitter)
LAS VEGAS (FOX5) -
After more than 150 Pomeranian dogs were abandoned in a U-Haul truck in Sandy Valley, Nevada in November, the public immediately wanted to know how they could rescue the small pups. On Saturday, actress Katherine Heigl posted on Twitter how she helped a dozen of them.
"My @JasonHeiglFound took 12 of the older dogs who needed more medical care. I'm thrilled to say that as of today all 12 have found their loving forever homes (as have all the rest of the poms!)," the actress wrote. In follow-up tweets, Heigl praised the Animal Foundation and said she kept one, nicknamed "Sergeant Snuggles."
One of them found his home with me...meet the newest member of the Kelley family Sergeant General Major Sir. Named for his commanding and in charge personality. We like to call him Sergeant Snuggles...he is not amused by this nickname. ?????????? pic.twitter.com/CWMGID0sQX

— Katherine Heigl (@KatieHeigl) February 10, 2018
According to Twitter, The Jason Heigl Foundation is "a non-profit animal welfare organization founded by Nancy & Katherine Heigl in memory of a beloved son and brother." The actress is also heavily involved with Best Friends animal rescue, based in southern Utah.
Heigl starred in "Grey's Anatomy" from 2005 to 2010 and starred in romantic comedies such as "27 Dresses" and "The Ugly Truth."
Copyright 2018 KVVU (KVVU Broadcasting Corporation). All rights reserved.