Couple completes quest to visit every Cracker Barrel with trip to Tualatin location
Posted:
Updated: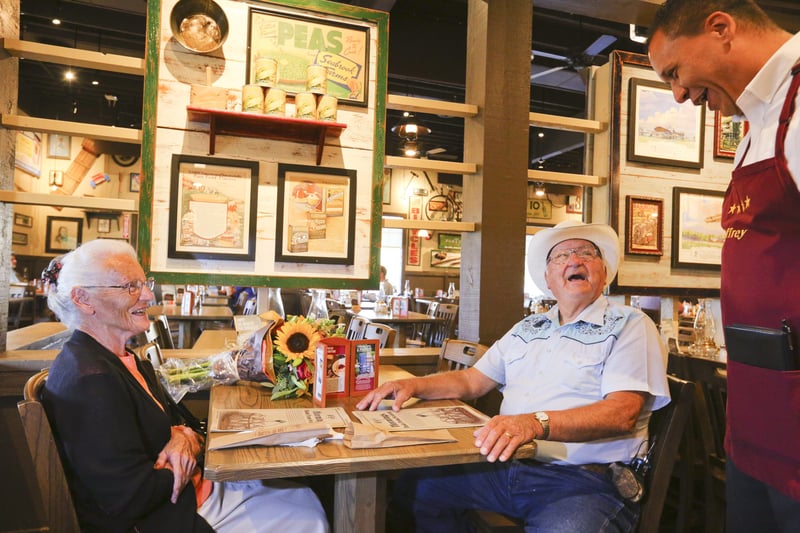 The Yoders at Tualatin Cracker Barrel, courtesy PortlandEventPhotography.com
TUALATIN, OR (KPTV) -
A couple, whose 40-year-long mission has been to visit all Cracker Barrel restaurants, finished their goal Monday here in Oregon.
Ray and Wilma Yoder, both 81, dined at the Tualatin Crack Barrel Monday morning.
With the visit, they checked off the final Crack Barrel on their list. There are 645 Cracker Barrel locations.
The Yoders made the trip on Cracker Barrel's dime.
The Tualatin restaurant, located at 7415 Southwest Nyberg Street, has only been open for a few months; Joe V. went to its grand opening in April.
Not only is the Tualatin store the first in the Portland area, it's also the only Cracker Barrel on the West Coast.
Copyright 2017 KPTV-KPDX Broadcasting Corporation. All rights reserved.