Man arrested after rushing on stage at Britney Spears concert
Posted:
Updated: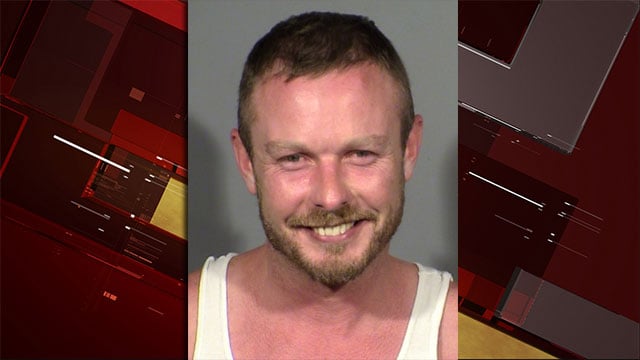 Jesse Webb (Source: LVMPD)
LAS VEGAS (FOX5) -
Las Vegas Metro police have taken a man who rushed on stage at a Britney Spears concert on Wednesday into custody.
Thirty-seven-year-old Jesse Webb was arrested for trespassing, according to Metro police.
According to TMZ, Webb was acting disorderly during her performance while in the crowd. He was asked by security to leave but jumped on stage instead. Spears' security team tackled Webb.
A fan at the concert captured the moment on social media.
TMZ reported Spears "seemed oblivious to the danger" and she asked a security guard if he had a gun.
No weapons were found on Webb, according to TMZ.
Webb, a Kansas City resident according to his social media accounts, was transported to the Clark County Detention Center where he was later released on his own recognizance.
A spokesperson for the Las Vegas Justice Court said he is scheduled to appear in court on Oct. 24.
Webb later posted a statement to Facebook, which was shared by his partner, Randy Brannon:
Copyright 2017 KVVU (KVVU Broadcasting Corporation). All rights reserved.