Phoenix therapist creates anxiety app
Posted:
Updated: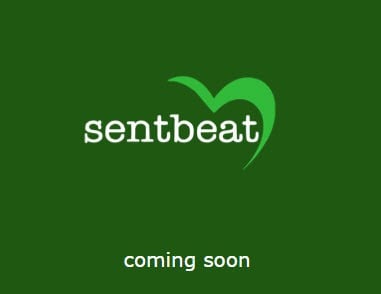 (Source: sentbeat.com)
PHOENIX (KPHO/KTVK) -
There are studies that suggest that seeing a therapist on a regular basis is just as important as seeing one's family doctor.
"A lot of people think that you've got to have a problem in order to make use of a life coach or therapist or counselor or anyone in the mental health arena," Tara J. Nolan, a Phoenix psychotherapist said. "And that's not the case...because ultimately at the end of the day, our emotional and spiritual health matters more than anything."
Ellie Izzo, a Scottsdale therapist, said it's key to make sure you are in control of all of one's emotions, all of the time.
"There is a whole broad base of research that is indicating that people who work on their emotional intelligence enjoy higher levels of success across the lifespan in their careers, academically and in their relationships," Izzo said.
For this reason, Izzo has created SentBeat, a new app, available soon, designed to help people deal with emotions affecting them negatively at any moment.
"There is no person," Izzo said. "It's very private. It's a safe experience, a safe feeling zone for the person who is struggling."
Izzo said the app functions by allowing the user to choose from five to six different feelings that best illustrate his or her current feeling. The app then offers resources one can click on to gain some insight into these feelings.
Currently, many recent events have triggered negative or harmful emotions, especially across the social media landscape.
"The conflict on Facebook since the election is profound," Izzo said. "So, say there are some people who are very angry about the change in our political environment or very scared abut it or perhaps very sad about it. They have the ability now to go through these intense feelings, get centered, understand what's happening to them emotionally and create more positive and better outcomes."
Now help is never far off. In fact, it's right at one's fingertips.
"I think because it is a private experience people will start getting intimate and will start getting on top of [their feelings]," Izzo said. "And once they glean their skill..they will be inspired to educate others in an effective way."
Still, both Nolan and Izzo agree, apps are not replacements for real, face-to-face time with someone who can help.
"I don't think anybody is really going to be able to get the full benefit of some app if they haven't had the experience of the process of life coaching, therapy or counseling," Nolan said.
"It's certainly not a substitute for psychotherapy or counseling," Izzo said. "My overarching hope is that as a population, we could start to build our emotional intelligence and strengthen our emotional fitness so that we can face conflict and face challenges."
Copyright 2017 KPHO/KTVK (KPHO Broadcasting Corporation). All rights reserved.
---