CBS 5 Advocate
Don't delay in notifying billers with updated card info
Posted:
Updated: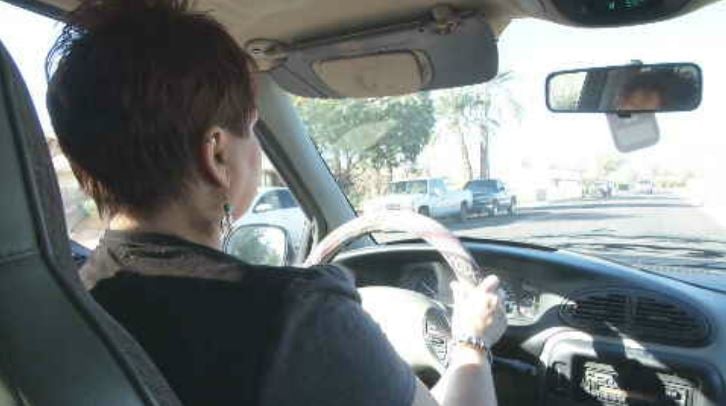 PHOENIX (CBS5) -
Banks often replace credit and debit cards for their members for security reasons and you need to take immediate action when they do.
As soon as you get your new card, you need to update all your auto billers - like your gym, streaming video services like Netflix, and most importantly, your car insurance. If insurers don't get paid because your old card is invalid, you could be canceled quicker than you think.
Abilene Vickers was making monthly automatic payments to Nationwide for her car insurance premium, then her bank issued her a new card and account number.
"I should have actually given the company a call and updated my card with them to make sure the payments would continue," Vickers said.
But she forgot to call Nationwide. She says they notified her the old card wasn't accepted and they would send her a bill. A week later something did come in the mail. It was a letter canceling her coverage for non-payment. Vickers says she never got any notice from Nationwide that her policy might be canceled.
"I was literally shocked. I was hoping to be able to have some sort of leeway," Vickers said.
She made a payment to reinstate the policy but says she decided to switch to another insurer that same day. Weeks later, Vickers says Nationwide hadn't refunded any of her payment and claimed her policy was still "under review."
"And I told her I didn't need a review, I had canceled it, December 10, that was it, there's no review about it," Vickers said.
Nationwide finally canceled her policy but Vickers says they refuse to issue a refund or a proper accounting for her missed payment. She's learned the importance of updating her card information immediately.
"Ask your bank, who is it that has the automatic drafts with my card, give me the list of them, that way I can call them and make sure that everybody gets updated," Vickers said.
Two key points: One, if you make a payment, then change your mind and don't want to reinstate (as Vickers did), insurers will still process your payment and your cancellation could take awhile. Second, they may also ask you to show proof of coverage with another insurer before they will cancel your policy.
But the real issue with this case was a consumer being canceled in the first place. Don't let that happen. Update your card information the same day you receive a new one.
After CBS 5 News contacted Nationwide, the company issued Vickers a fair refund. Our thanks to them for settling this matter once we brought it to their attention.
Copyright 2017 KPHO (KPHO Broadcasting Corporation). All rights reserved.
---