CBS 5 Advocate
ASU residency guidelines may be strictly enforced
Posted:
Updated: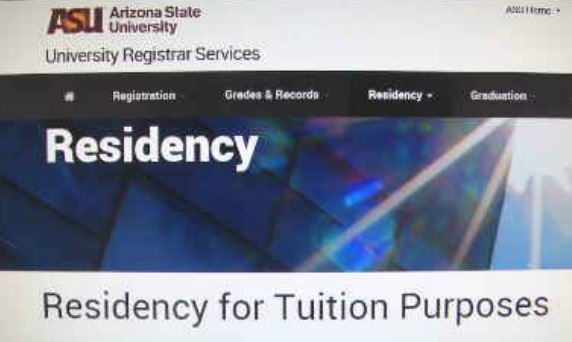 TEMPE, AZ (CBS5) -
An Arizona State University student says she has met all the requirements to be approved for lower in-state tuition but the school doesn't agree and won't clearly explain why.
The lower in-state tuition is key for many students who can't afford the higher out-of-state rates. ASU has a number of guidelines to follow in order to establish residency and get those lower rates. It's best to follow them to the letter.
Kamry Mingus says she moved to Arizona from Detroit to start a permanent life near her grandmother and to go to school. After two years at community college, Mingus transferred to ASU. To get in-state tuition, she'd have to meet residency requirements. She was ready.
"Oh, immediately as I moved here, because I was a resident, I did get the Arizona Driver's License and I was registered to vote here," Mingus said.
Mingus also met many other guidelines, but did go back to Michigan for a six-week summer job. She says ASU denied her residency because she didn't have a continuous presence in Arizona for 12 months. So, in 2016, she didn't return to Michigan for the summer; she met the continuous presence guideline, but ASU denied her residency again.
"2016 was my year to do it different and I still got the same response, so I honestly don't know what to tell other students that are going through this," Mingus said.
Mingus says ASU claimed that, per guidelines, she couldn't show compelling evidence of her intent to be a resident.
"Nowhere does it say what that intent has to be, there's not a list of examples of what reasons are good and not good enough," Mingus said.
Mingus says she can't afford another semester of out-of-state tuition and now can't graduate in May. She says she's here permanently for family, but can't get ASU to believe her.
"The point of the appeal is to explain your intent, and once I explained it, they still denied me, so that's why I feel that I'm treated unfairly," Mingus said.
The guidelines Mingus faced are not specific to ASU, they are similar to the guidelines for state universities across America. The first thing prospective students should take away from this case is that the 12-month continuous presence guideline can be strictly applied. You shouldn't leave Arizona for more than a month at a time for any reason.
It's also important for prospective students to know that once you've been denied, it's hard to prove your intent to live here permanently later on. That's why it's best to move to Arizona and wait one year before applying to ASU.
ASU denied Mingus residency again but she says ASU did provide some financial aid that doesn't need to be repaid, so she can now graduate this May.
Copyright 2017 KPHO (KPHO Broadcasting Corporation). All rights reserved.
---