CBS 5 Advocate
Confirm lab is in-network when receiving preventive care
Posted:
Updated: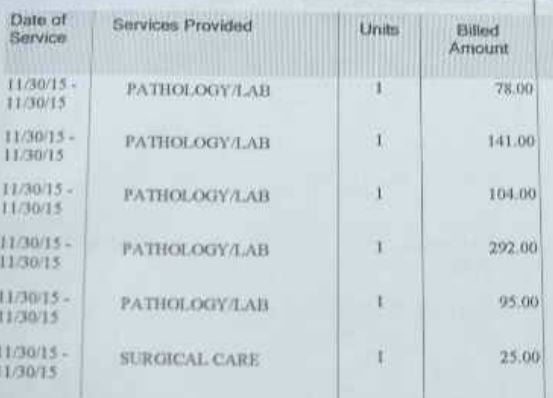 GOODYEAR, AZ (CBS5) -
A Goodyear family that expected to pay nothing for family physicals now find themselves in collections. This unexpected, financial nightmare can happen to any patient, but is easily preventable.
All health insurance plans come with free preventative care; which have no out-of-pocket cost to you. But that's only if you use in-network providers and that means every provider connected with the service.
About a year ago, Richard Gue took his two sons to Desert Valley Pediatrics in West Phoenix for routine annual physicals. Since Desert Valley Pediatrics is in-network with his insurer (Blue Cross Blue Shield of Arizona), the visit would be covered 100%. Gue says Desert Valley Pediatrics staff instructed him to go to Lab Corp for the panel of blood work.
"Why is it Lab Corp and not Sonora Quest, because that's who we usually go to, and they said because this is in-network," Gue said.
Gue says Lab Corp took a copy of his insurance card but never confirmed they were in-network with Blue Cross Blue Shield. Two months later, Lab Corp billed him over $1700. Gue says Blue Cross denied the claim because Lab Corp was out-of-network.
"Why would they send us there if they're out of network because this was a routine yearly lab draw which is covered by insurance," Gue said.
Gue says he's been calling Desert Valley Pediatrics for six months looking for answers and no one's called him back.
"The pediatrician should talk with Lab Corp and settle this with them because it was their fault for sending us to them," Gue said.
Gue should have paid nothing, now he's got a $1,700 bill in collections. He's learned what to do when an in-network provider instructs him to go someplace else.
"Next time when I go to the lab, I have to make sure and ask them, is this an in-network," Gue said.
Lab Corp told CBS 5 News they don't need to confirm in-network status before drawing blood. It wasn't their policy to do so at the time of this incident but Lab Corp says they've since changed that policy and now do confirm in-network status before drawing blood.
Still, the in-network doctor that orders the lab should do it but it's up to each patient to make sure. Don't get blood drawn until you do.
Desert Valley Pediatrics told CBS 5 News they made a mistake and should have confirmed in-network status before sending Gue to Lab Corp. They say it is their policy to do so with every patient.
Lab Corp agreed to reduce the bill, Desert Valley Pediatrics sent Gue a check to pay it, and the account was removed from collections. CBS 5 News thanks Lab Corp for helping where it didn't need to and Desert Valley Pediatrics for taking the fair and appropriate action regarding this bill.
Copyright 2017 KPHO (KPHO Broadcasting Corporation). All rights reserved.
---