CBS 5 Advocate
In a car accident? Consider a Diminished Value claim
Posted:
Updated: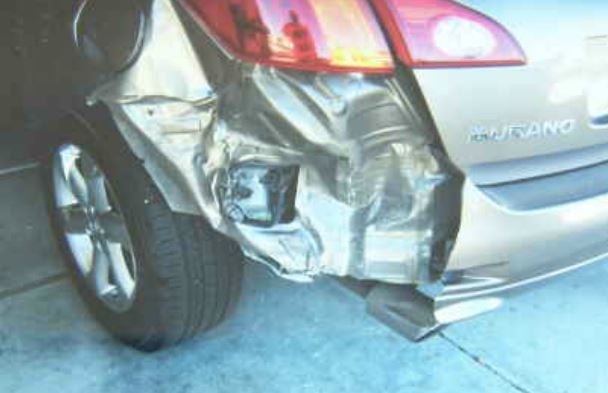 MESA, AZ (CBS5) -
When you get into a car accident, insurance should fix the damage but what about the car's loss in value?
If you ask, your insurer may pay for that also. It's called Diminished Value. It's the concept that even if a damaged car has been expertly repaired to look and run like new, it's still worth less than a nearly identical car that's never been in an accident. If you think you've suffered Diminished Value, you have to bring it up with your insurer.
Steve Wingenfeld's Nissan Murano was hit in the driver's side rear end and sustained $9000 in damage. He says the other driver's insurer, State Farm, paid to repair the vehicle like new, but he says that wasn't enough.
"Most people don't know anything about it and they're not going to divulge that information unless you request it and push them on it," Wingenfeld said.
He's talking about Diminished Value. The belief that even if a vehicle is repaired like new after an accident, it's still worth less than a similar, accident-free vehicle. Consumers must initiate a claim for Diminished Value and provide proof of loss to the insurer.
"Just like they paid for the car, they should pay for any injuries, and they should pay for the value that's missing also," Wingenfeld said.
Wingenfeld says he got quotes from two Nissan dealers and a detailed report from an independent appraiser that all claimed his Murano was worth $4000 less than a similar, accident-free model. He says State Farm conducted it's own inspection and offered him $612. He's not happy.
"And that diminished value of $4000 is going to follow that car till the end," Wingenfeld said.
If you provide quality evidence like Wingenfeld and don't like the insurer's offer, you can take it to court. Diminished Value is real.
"Dealers will depreciate it if it's a trade-in or if I try to sell it on the market, same thing," Wingenfeld said.
You can only try to recover Diminished Value from the other driver's insurance company if they are at fault. You cannot recover it through your own insurer.
Again, you need to bring up Diminished Value and provide your evidence. Even a low-ball offer is something compared to the nothing you would get if you don't bring it up.
At the request of CBS 5 News, State Farm reviewed the claim again, but afterward, Wingenfeld says the insurer did not change its offer from the $612.
Copyright 2017 KPHO (KPHO Broadcasting Corporation). All rights reserved.
---