CBS 5 Advocate
Medical marijuana cards can be returned if not being used
Posted:
Updated: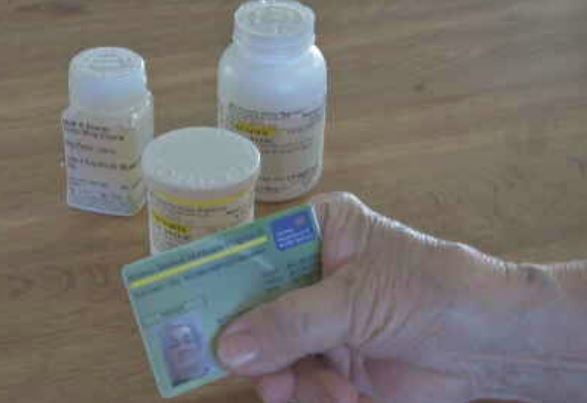 PHOENIX (CBS5) -
Proposition 205 (legalization of recreational marijuana) failed in Arizona; still many people can and do use marijuana for medical purposes. But using pot for pain can create conflicts with doctors who don't want their patients on both narcotics and marijuana at the same time.
Some patients want to integrate marijuana with the other pain medications prescribed by their doctor. But if you don't consult your doctor, you may have to sacrifice one for the other. Fortunately, there's a way you can fix that.
Ruth Greene says the severe pain from her arthritis makes it hard to even hold a book. She says she's been on three pain medications for about eight years but they offer little relief, so she looked at medical marijuana.
"I read a great deal, and I've watched arguments for it on television and I finally thought what the heck, I'll try it," Greene said.
Greene says she spent nearly $300 to obtain a medical marijuana card but the products she bought (drops, creams, and edibles) didn't help. She planned to go back to her regular pain medications, but Greene had neglected to discuss marijuana with her doctor in advance.
"He isn't issuing it. I mean, I don't see, he isn't involved in it, why do I need to talk to him about that," Greene said.
Greene's doctor said he wouldn't prescribe narcotics as long as she had the card. It was company policy and there were no exceptions.
"So, here I am, not liking the medical marijuana, it not being as effective as I was hoping, and not being able to have pain medication," Greene said.
Fortunately, patients can return their medical marijuana card where it was issued. You won't get a refund but you will get proof you forfeited it; which you can then present to your pain doctor. Greene's learned a good lesson.
"I should have been in lengthy consultations with him prior to applying for the card," Greene said.
Medical Marijuana cards are good for a year at a time but can be returned at any point. Information on where it was issued and therefore where to return it is on the back.
Many doctors may have a similar policy to the one in this case, but not think to alert you about it. It's your responsibility to bring up the matter before applying for the card.
Copyright 2016 KPHO (KPHO Broadcasting Corporation). All rights reserved.
---