Minister who owes AZ dollars for dust buys Atlanta mansion
Posted:
Updated: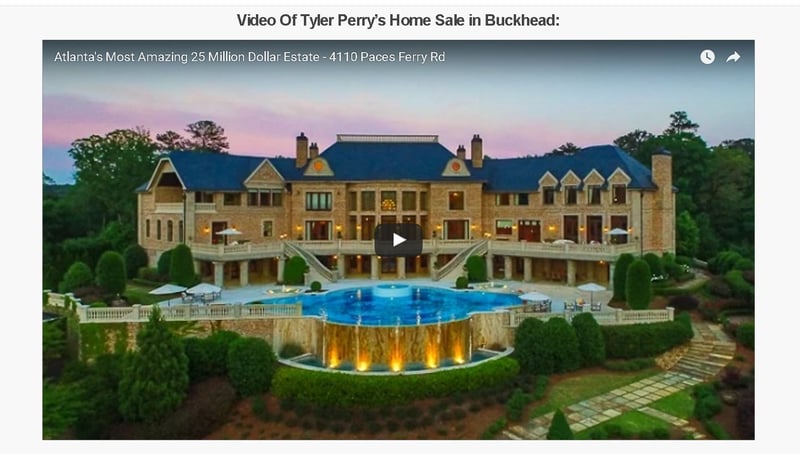 PHOENIX (CBS5) -
The owner of a patch of land in southeastern Arizona who still owes the state for its dust control work bought a $17 million mansion in Atlanta.
It is unclear just how much money David Turner owes the state of Arizona because the Department of Environmental Quality says it is still "coordinating response costs" with other state agencies. But it cost at least $200,000 to spray 45,000 gallons of dust suppression chemicals onto Turner's land and the state announced it was fining Turner $10,000 per day for noncompliance back in May.
[READ MORE: Penalties against landowner in I-10 dust closure]
[RELATED: 'Gorilla-Snot' being used to cover dust near I-10 in San Simon]
"Currently, ADEQ is continuing our focus on ensuring that dust emissions from Mr. Turner's property are controlled now and in the future," wrote Timothy Franquist, who is the ADEQ air quality division director.
But while Turner could owe the state at least $200,000 and likely more than that, he just purchased a $17.5 million mansion in the upscale Buckhead neighborhood in Atlanta. The mansion was previously owned by the actor Tyler Perry.
You can see a video of the mansion here.
Turner is described as a millionaire businessman, who became an evangelical minister. The website of the David Turner International Ministries states that the ministry is changing its headquarters to Buckhead. An email sent to the ministry asking whether the mansion would serve as the headquarters and whether Turner was planning to repay the state of Arizona received no response as of air time.
Copyright 2016 KPHO (KPHO Broadcasting Corporation). All rights reserved.
---