APS cutting into solar backlog
Posted:
Updated: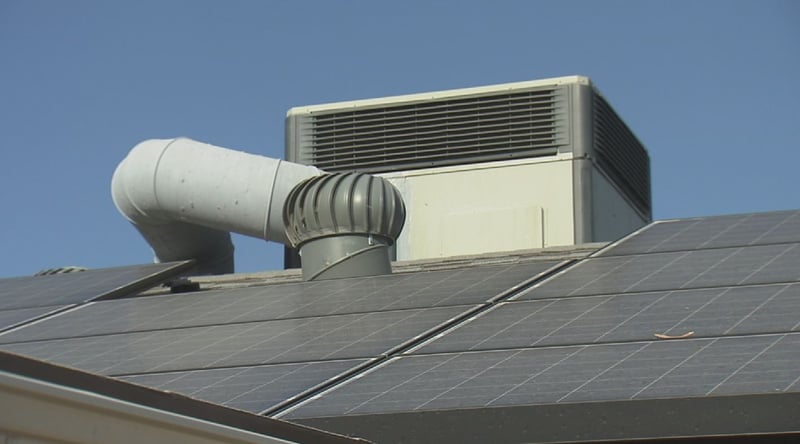 PHOENIX (CBS5) -
Arizona Public Service has tripled the number of employees dedicated to reviewing solar applications. Until this spring, customers with new solar panels were waiting months for approval to turn their systems on.
"It's been back and forth for seven months," said Terris Cameron, who hired Solar City to install solar panels in December. Since then, she says APS and Solar City traded blame for the delays.
"Solar City has not done the correct revisions that APS wants from them. That's what APS told us," said Cameron. She said Solar City officials told her they revised their plans each time, only to hear the plans still needed to be changed.
It was a similar story across the street at Layne Smith's home.
"It took another five months," said Smith, who believes APS was dragging its feet for financial reasons. "Well, as long as they delay, you're paying their rates," she said.
A spokesman for APS told CBS 5 Investigates the problem has to do with demand. There has been too much of it when it comes to solar panels.
In 2014, APS received 8,100 applications from customers asking to switch to solar. In 2015, that number jumped to 14,000. This year, APS is on track to process 16,000 applications.
The spokesman said the dramatic increase led to a backlog because the unit that approved the applications had just six employees. But this year, the company increased that number to 18 employees and reduced the time it takes to process the applications to just 30 days.
But at seven months and counting, Terris Cameron is still waiting for her panels to get hooked up. That is now set for next week.
"We're in the hottest part of the year. This is why we got solar, so we don't have to spend so much money. It's expensive!" she said.
Copyright 2016 KPHO (KPHO Broadcasting Corporation). All rights reserved.