Dozens of AZ families in public housing earn too much
Posted:
Updated: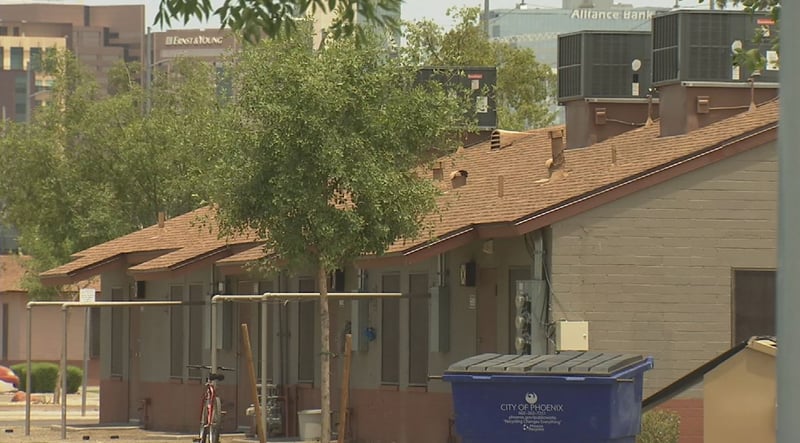 PHOENIX (CBS5) -
At least 60 families living in public housing in Arizona earn too much money to qualify for the benefit, according to an audit conducted by the U.S. Inspector General's Office.
As a result, the U.S. Department of Housing and Urban Development, which funds many public-housing projects is recommending that these so-called "over-income families" be evicted.
"As of July 1, residents who are over-income for two years in a row will be evicted from public housing," Cindy Stotler, the City of Phoenix housing director, said.
Stotler says the 21 Phoenix families identified in the audit represent less than 1 percent of the 2,500 families currently living in public housing. Another 6,800 families receive housing vouchers in a program funded by HUD but administered by the City of Phoenix.
"In the city of Phoenix, over-income families are not a problem," Stotler said.
Housing officials verify the income of the families who benefit from the programs every year. But being over-income has not been the basis for eviction in the past.
Meantime, 20,000 families sit on a waiting list for public housing and thousands more are about to apply for housing vouchers when a new waiting list opens in August.
"If I got my voucher, I would be happy because at least I wouldn't have to worry about where I'm going to live," said Tina Martinez, who says she has been on a voucher waiting list for 14 years.
Martinez hopes the new rules will allow more needy people like herself to get housing. But with only 60 over-income families identified statewide and 20,000 on the waiting list, this will not even put a dent in the need.
"The over-income status is not a dominant factor for people not getting into public housing. It's actually more of not having enough public housing to serve those in need," Stotler said.
Copyright 2016 KPHO (KPHO Broadcasting Corporation). All rights reserved.
---