Cartel scouts move from mountain to mountain in AZ desert
Posted:
Updated: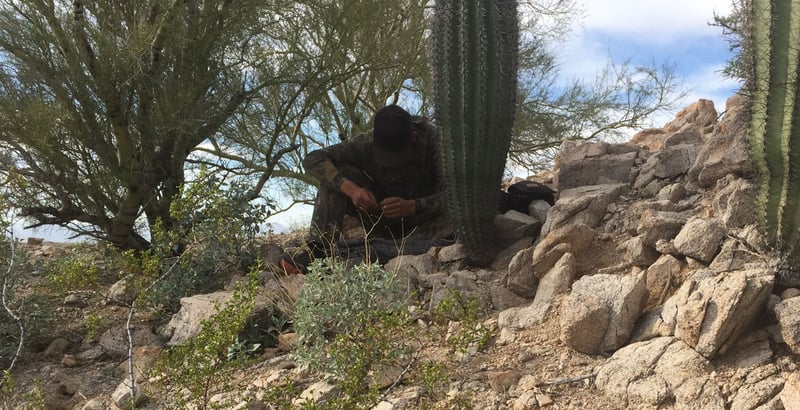 CASA GRANDE, AZ (CBS5) -
Lookouts who work for the Sinaloa drug cartel are moving from mountain to mountain in the desert between Phoenix and the border, spying on U.S. law enforcement officers.
"There's hundreds of these locations and they're used by the cartels, the Sinaloa cartel, who believes they actually control and own this territory," Pinal County Sheriff Paul Babeu said.
Babeu's county lies in the middle of a major drug smuggling corridor.
CBS 5 Investigates videotaped one cartel scout "camp" at the top of a mountain near Casa Grande in January. One lone scout sat under a tree, listening to a police scanner, a bag containing two-way radios and cell phone at his side. The camp contained a makeshift kitchen that was hidden in a shallow cave. Supply boxes covered in camouflage littered the ground, as did solar panels used to charge electronic equipment.
"All they are, literally, is a counterintelligence to law enforcement. They're designed to defeat us. That's their whole purpose," Babeu said.
His detectives, along with U.S. Border Patrol agents, have arrested 21 scouts in the past year. But Babeu says it has hardly made a dent.
"I can tell you that two times that number got away while we directly tried to apprehend them because they can see us from a distance," Babeu said.
CBS 5 Investigates found an abandoned scout camp at the top of a mountain near Gila Bend. Babeu says it is likely the camp was only abandoned temporarily. He says the cartel repositions its scouts on different mountains as the smuggling routes change.
Related CBS 5 Investigates stories
Facebook Live chats
Copyright 2016 KPHO (KPHO Broadcasting Corporation). All rights reserved.
---