Supervisors directed elections officials to be 'frugal' with presidential preference
Posted:
Updated: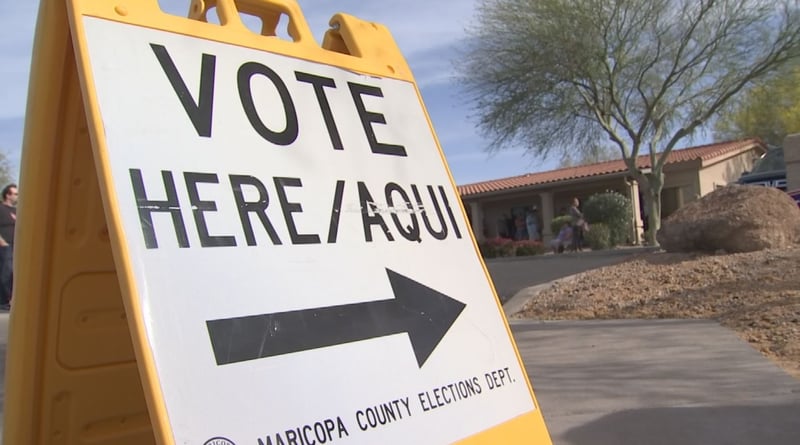 PHOENIX (CBS5) -
A day after thousands of Maricopa County voters stood in line for hours, the county official in charge of the elections department denied that cost-cutting was to blame.
The county reduced the number of polling places to just 60 from the 200 that were open during the 2012 presidential preference election.
"Money was just one of the factors and it certainly wasn't any more important than any of the rest," said Helen Purcell, who is the Maricopa County recorder.
But in February, when the county board of supervisors approved the plan to reduce the number of polling places, money appeared to be the top concern.
"Chairman, members of the board, we have tried at your direction, to keep the presidential preference as cheap as humans could do it," said Karen Osborne, who is the elections director, as she addressed the board.
When Osborne announced the reduction in the number of polling places, only one supervisor raised concerns.
"Why 60 polling places? How did we get that number? Why not 80? Why not 100?" asked County Supervisor Steve Gallardo.
Later in the meeting, Purcell addressed the concerns.
"We don't just do this in a vacuum. We've done some scientific study about it and I think our people are very good," said Purcell.
"We also asked you to be as frugal as you could," said Clint Hickman, who is the board chairman.
County officials appeared concerned that state funding for the election may not come down from the legislature this year. The state has traditionally paid for the presidential primary, or preference election, as it is called in Arizona. The money is typically transmitted from the general fund to the Secretary of State's office. From there, it is sent to the state's counties to pay for the elections.
Senate Bill 1486 would would do just that, but as of the date of the preference election, that bill was still waiting for a final vote.
"I think there's a wide range of people to blame," said Samantha Pstross, who is the executive director of the Arizona Advocacy Network, a non-partisan voting rights organization.
"The state, the county supervisors, the secretary of state, the county recorder, there's a lot of blame to spread around," said Pstross.
Copyright 2016 KPHO (KPHO Broadcasting Corporation). All rights reserved.
---