Study says charter schools spend more on administration expenses
Posted:
Updated: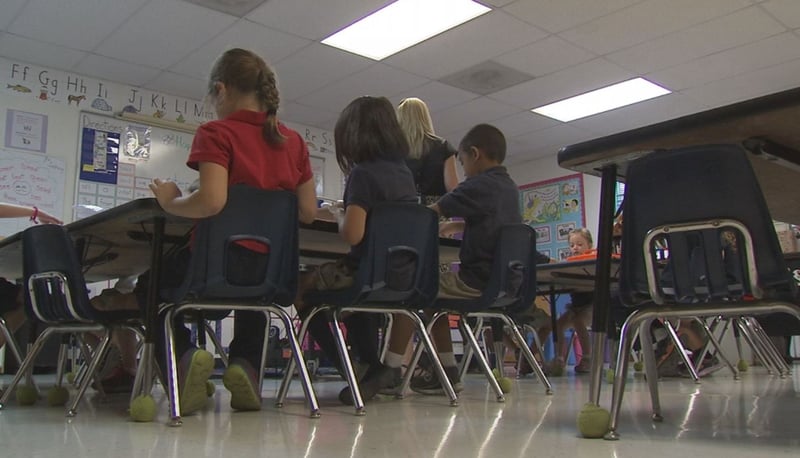 PHOENIX (CBS5) -
A report set for release Tuesday concludes that charter schools in Arizona spend more than twice the amount that traditional public school districts spend on administrative expenses.
The report, authored by Arizonans for Charter School Accountability and the Grand Canyon Institute, states that public school districts average $628 per pupil for administrative services. Charter schools average $1,403 per pupil.
[RELATED: Read the full report (pdf)]
"We're spending an inordinate amount of money in some of our charter schools for administration, and that money could be used elsewhere in the education budget," said Jim Hall, one of the authors of the study.
The issue of high administrative expenses has become a favorite political topic of Arizona Gov. Doug Ducey and the Republican Legislature as they have fended off accusations that they are not funding public schools at an adequate level.
"We have all heard the debate about high administrative costs in public schools, but we never mention charter schools," Hall said.
CBS 5 Investigates received an advance copy of the report, which suggests that some of the state's large charter chains have the among the highest administrative expenses. But the study does not detail exactly what taxpayers and students get in return for those dollars.
"We have no idea how they're spending the money and no way of accessing how they spend the money," Hall said.
Charter schools are required to disclose financial data, but they are not required to list the same detail that traditional public schools do. Public school financial data is turned over to the Arizona Auditor General's Office every year, but charter data is not subject to the same scrutiny.
The Arizona Charter Schools Association released the following statement in response to our request for comment:
"It is disappointing the Grand Canyon Institute would grant legitimacy by allowing itself to be associated with this 'report,' which was authored by an individual and organization with a self-declared mission to tear down charter schools and the broader school choice movement in Arizona. The fact is, some charter schools have higher administrative costs than districts; some have lower. Without a clear explanation of how the data in this report was calculated, it is difficult to respond to the report's conclusions. This much we know, what matters most is not numbers on a spreadsheet. It's school performance. If a charter school isn't succeeding, parents stop sending their children. If a charter is failing, its doors will be closed. That's what real accountability looks like."
We will post the charter school report here on Tuesday when it is released.
Copyright 2016 KPHO (KPHO Broadcasting Corporation). All rights reserved.
---