Pinal County sheriff's deputies spot drug scouts from the air
Posted:
Updated: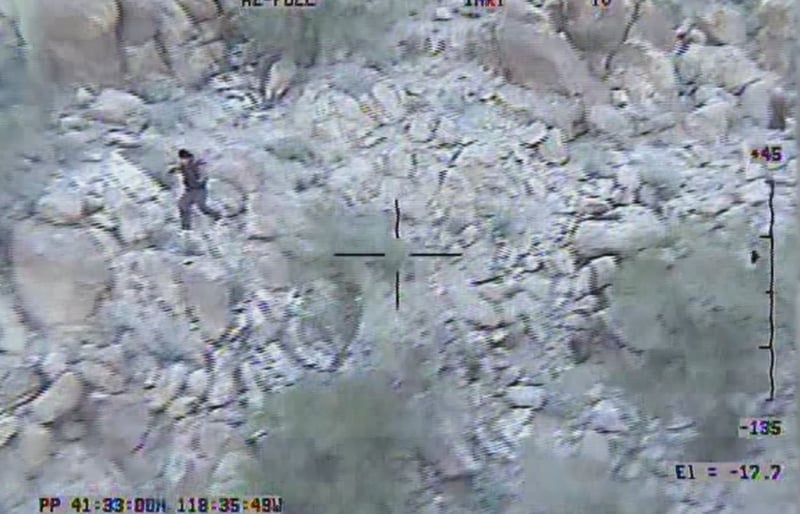 CASA GRANDE, AZ (CBS5) -
From the Pinal County Sheriff's Office helicopter, the men running down the mountain look like small stick figures. But without the aid of the chopper and its cameras, there is little hope the deputies and Border Patrol agents on the slope would be able to catch these drug cartel scouts.
"We have eyes on them and one second later; you take your eyes off them for a single second and they blend in so well, you'll be right on top of them and unable to see them," said Deputy Corbie Pecora, who mans the camera aboard the sheriff's helicopter.
"The terrain alone doesn't allow for a quick response," said Lt. Scott Elliott, a 25-year law enforcement veteran who flies the ship.
The deputies are talking about the difficulties law enforcement officers face in trying to arrest cartel drug scouts, who are believed to be hiding in mountain ranges that stretch from Interstate 8 down to the border with Mexico. The scouts serve as lookouts for drug smugglers, who haul loads of marijuana, cocaine, meth and heroin through the desert to pickup spots along Interstate 8.
[RELATED: Drug cartel scouts living in mountains south of Phoenix]
Law enforcement sources tell CBS 5 Investigates they believe there are between 80 and 100 scout camps in the mountains between I-8 and border.
Copyright 2016 KPHO (KPHO Broadcasting Corporation). All rights reserved.
---