Extremists have long-standing ties to Arizona
Posted:
Updated: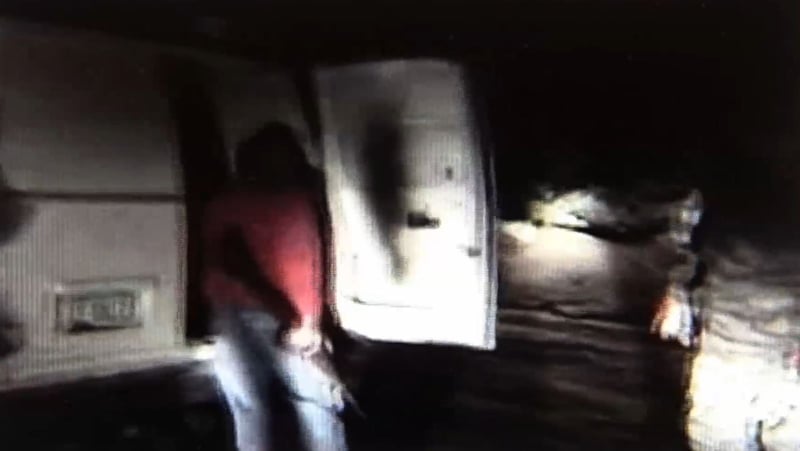 PHOENIX (CBS5) -
Long before a figurehead for the anti-Islam movement made his initial appearance in a U.S. District Court courtroom on conspiracy charges related to a weekslong standoff in Oregon, his home state of Arizona was already well-known to anti-government and anti-immigrant extremists.
Jon Ritzheimer was charged with conspiracy to impede officers from discharging their official duties through use of force, intimidation or threats. The charges came after a shootout in Oregon Tuesday night, that resulted in the death of another Arizona resident, LaVoy Finicum. Ritzheimer, Finicum and as many as 30 other militants have been protesting the federal government's policies on public lands for the past three weeks. They had taken over the headquarters of a wildlife refuge and made no secret they were willing to use the firearms they carried.
According to the Anti-Defamation League, which tracks hate groups, at least eight of the protesters were from or had ties to Arizona.
"Arizona has that public image of anti-government and anti-immigrant sentiment, and that attracts people who have that sentiment. It emboldens people who are here who have that sentiment," said Jake Bennett, who is the regional director of the Arizona office of the ADL.
Bennett says politicians bear some of the blame for the extremism because of the sometimes toxic language they use.
The Oregon standoff is just the latest event that has attracted extremists to and from Arizona.
Oklahoma City bomber Timothy McVeigh practiced bomb-making outside Kingman
The Minuteman Project brought hundreds of volunteers and militia members to the southern Arizona border
Shawna Forde, a former Minuteman, murdered a father and daughter near the border in an attempted drug rip
JT Ready, another former Minuteman, murdered his girlfriend and her family, then killed himself
Chris Simcox, the founder of the Minuteman Project, is charged with molesting two young girls
Richard Malley, a militia member, was prosecuted for pulling a gun on an MCSO deputy, after mistaking him for a drug smuggler
Robert Deatherage, another militia member and an associate of Ritzheimer, was arrested in a sting aimed at catching drug "rip crews"
Copyright 2016 KPHO (KPHO Broadcasting Corporation). All rights reserved.
---