Schools collecting, sharing data on students
Posted:
Updated: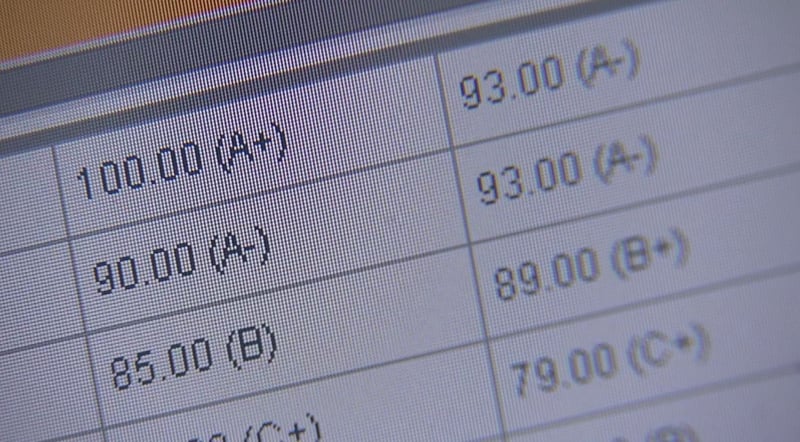 PHOENIX (CBS5) -
An organization made of parents from across the country is sending a warning about the growing trend of schools collecting and sharing data on students.
"Data collection is no longer where we thought it was 30 years ago with files and file cabinets," said Rachael Stickland, co-founder of the National Parent Coalition for Student Privacy. "I think the concern from our perspective is that parents have no understanding that this is happening. We are not allowed to consent," said Stickland.
Information schools are collecting includes names, dates of birth, test scores, grades, discipline records, ethnic and economic information. And that is just the start. Schools that offer laptops and tablets often collect internet browsing histories and online testing services collect even more data.
Earlier this year, a Congressional committee heard two hours of testimony from parents, educators and business leaders about the need to update the decades old Family Educational Rights and Privacy Act in order to better address the Internet age when data is bought, sold and shared at the speed of a mouse click.
"Our student's privacy should not be treated as a commodity," said one witness who testified.
The Arizona Superintendent of Public Instruction is wary of any request for student data, according to her office spokesman.
"If there is no way to show that how the data is being used is going to directly benefit Arizona students, we are not going to be releasing that data," said Charles Tack, the department spokesman.
Tack says data is useful to help teachers identify trends in student achievement and areas where students struggle. He describes an online dashboard that was developed for Arizona teachers to quickly assess overall learning.
"These are tools that teachers have access to that take data from their student test scores and reflect that data back to the teachers in a way that's very quick and very easy for them to access," said Tack.
But critics worry that some data is being shared with non-government organizations during grant applications, with businesses that operate online testing sites, and with the federal government.
Tack says no data leaves Arizona with any identifying markers, like names or dates of birth. But Rachael Stickland urges parents to submit public records requests to see specifically what information states are keeping on their children.
Copyright 2015 CBS 5 (KPHO Broadcasting Corporation). All rights reserved.