US Forest Service cleans contaminated mine
Posted:
Updated: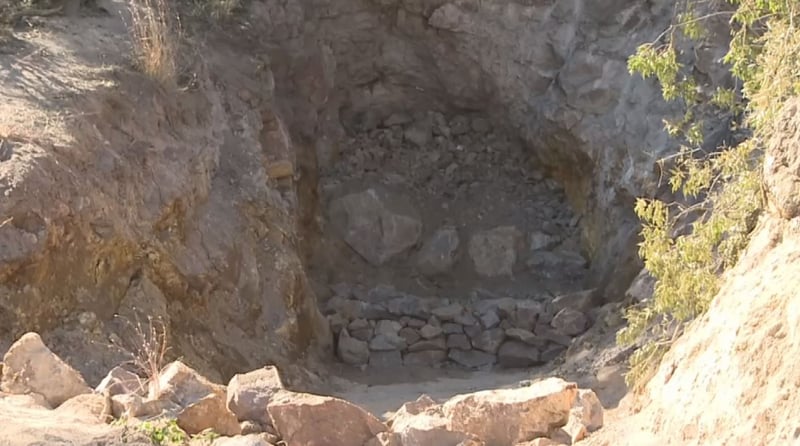 PHOENIX (CBS5) -
The U.S. Forest Service has finished cleanup work on an abandoned mine, which spewed a river of toxic sludge in September of 2014. The orange mixture of water and heavy metals originated in a tunnel in the Lead Queen Mine, and made it about one mile downstream, according to Forest Service officials.
"I personally have not seen anything to this extent," said Floyd Gray with the U.S. Geological Survey. Gray said the sludge contained arsenic, cadmium and lead, among other heavy metals, which would be hazardous to humans and animals if consumed.
More than one year later, the sludge is gone and the open tunnel to the Lead Queen is filled in. The Forest Service hired a contractor to clean up the site. The job included adding barriers downstream, which would help to clean any additional mine drainage if the mine should leak again.
"These mines were abandoned probably 100 years ago," said Eli Curiel with the U.S. Forest Service.
The cost of the cleanup was approximately $360,000, although the final figures are not in yet. This mine is just one of more than 100 abandoned mines located in the mountains near the town of Patagonia, in Southern Arizona. There are an estimated 100,000 abandoned mines across the state.
The Lead Queen was one of 10 mines where CBS 5 Investigates collected soil and water samples earlier in the year. Those samples were tested at Blue Ocean Sciences Lab in California and showed high levels of cadmium, as well as other toxic metals and elements including uranium.
You can see CBS 5 Investigates full coverage of the problems associated with abandoned mines by clicking here.
Copyright 2015 CBS 5 (KPHO Broadcasting Corporation). All rights reserved.