Bill submitted to standardize AZ specialty plates
Posted:
Updated: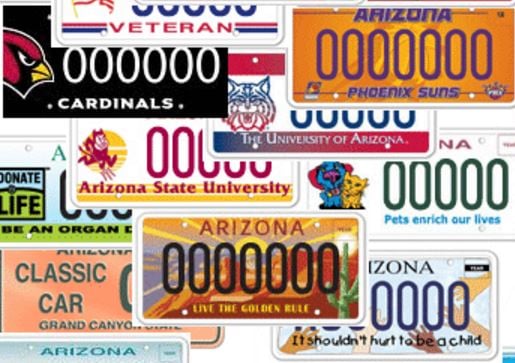 (Source: KPHO/KTVK)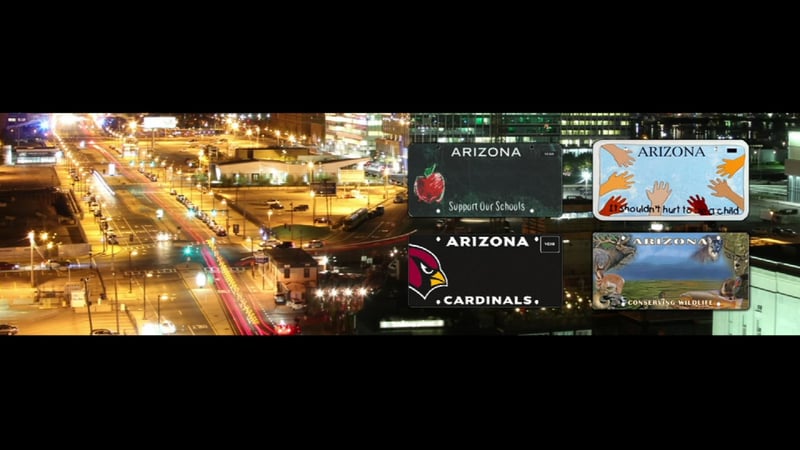 (Source: KPHO/KTVK)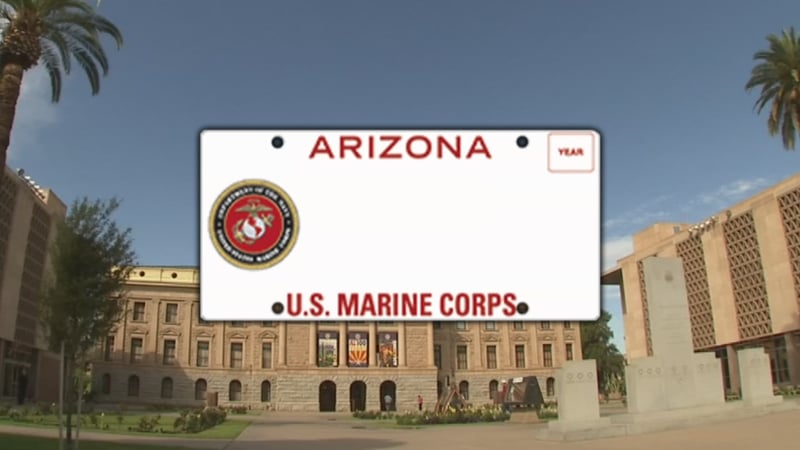 (Source: KPHO/KTVK)
PHOENIX (CBS5) -
A state senator from Tucson submitted the first bill for the 2016 legislative session, and it addresses growing concerns over the state's specialty license plates.
"When you look at all these different plates that are special plates, they don't look like they're from Arizona anymore," said Sen. Steve Farley, the senate minority leader, who represents parts of Tucson.
Farley echoed a message from the state's county sheriffs. They have opposed all new specialty plates up for consideration in the Legislature for at least the last three years.
"It makes it difficult for law enforcement officers as well as citizens to quickly identify license plates in emergency situations," said a lobbyist for the sheriffs earlier this year, as a legislative committee considered adding a plate that commemorates U.S. Marines.
In all, Arizona offers motorists 63 different specialty plates. Some send money to charity. Others earmark money for government programs. The plates range from child abuse awareness to the Arizona Cardinals Charities, and raised an estimated $6.3 million for social causes during the 2015 fiscal year.
But it is the proliferation of the number and styles of plates, and their potential effects on witnesses to crimes that have resonated at the state Legislature.
"If you're a witness to a crime, and you have three or four seconds to get that plate, you don't even know where it's from," said Farley, who introduced the bill, known as SB 1001, which would standardize the look of the specialty plates, while preserving the ability for charitable and social causes to use the program as a source of funding. A similar measure passed the Senate this year, but failed to gain traction in the House.
"A license plate is there for one reason, and that is to identify the car for law enforcement," Farley said.
Copyright 2015 CBS 5 (KPHO Broadcasting Corporation). All rights reserved.